132
New distribution partnership for RCF, which will market for Italy the products of one of the most famous brands in the field of pro-Audio microphones: DPA Microphones.
DPA Microphones is part of the Italian audio RCF Group. DPA has over six decades of experience in the design of innovative microphones, with a long history of precision and pursuit of perfection, which has led the company to rank among the most renowned in its sector, with high quality standards in all audio applications in the studio, broadcast, theater, cinema and in professional live.
Each microphone is still assembled by hand in the central factory in Denmark: up to 200 steps are required to assemble a DPA microphone. During the procedure, each capsule is calibrated up to 15 times before the final test, which certifies the product for sale. In short, DPA's work on microphones is deepened down to the most minute details, for a truly enciploedic knowledge.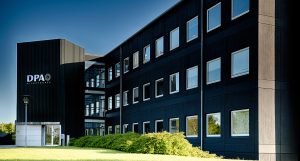 Not surprisingly, D: dicate DPA 4006A is one of the most accurate pro-audio microphones in the world, and derives directly from one of the most accurate measurement microphones; DPA microphones are used to record all types of sound, even in Antarctica, where they have been used to capture (and we underline the poetic touch!)… the sound of snowflakes! And again, among the curiosities of a brand that deserves to be explored in depth, we can also say that two DPA microphones – the ancestors of the 4004/4007 – were used to record the take-off of the famous Apollo 13, while a microphone system based on the capsule DPA 4006 is incorporated in the Mars 2020 Rover, which will land on Mars in 2021.
In short, RCF obtains with this partnership an undoubtedly renowned and esteemed brand. The Pro RCF Italian sales network is available for orders, information and support for the entire DPA product catalog and accessories.
www.rcf.it
www.dpamicrophones.com
This post is also available in: Italian