111
The new models NP-2 and NP-5 will be joined, starting from the end of July 2019, to the already known model NP-10. InOut is a brand distributed in Italy by Prase Media Technologies.
InOut introduces the new network players NP-2 and NP-5, which join the NP-10 model, completely renewing the brand's offer of audio players in a networking perspective. Both devices have been upgraded with an ethernet port for network connection and the web server control that allows basic configurations, firmware updates, audio file uploads (mp3) and much more.
Both NP-2 and NP-5 feature an internal ARM Cortex processor, eight logic ports individually configurable as inputs, for sequential reproduction of audio files, or as outputs, for activation of external relays, or as RS485 serial port for remote control. The two new network players also allow a daily schedule, albeit less powerful than the NP-10 model.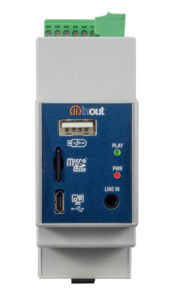 NP-2, heir to the DINplayer model, is characterized by a class D MONO 15W amplifier and a 2-module design in accordance with DIN 43880, which can be hooked on a DIN rail, making it suitable for integration into electrical panels with PLC, industrial computers and commercial promotion applications with various types of automation.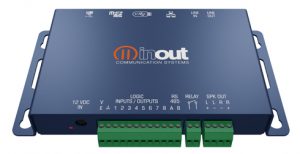 NP-5 boasts a 15 + 15W stereo Class D amplifier and a compact plastic shell, which facilitates installation even in tight spaces. This model is suitable for interactive applications, such as educational paths, information totems and commercial spaces.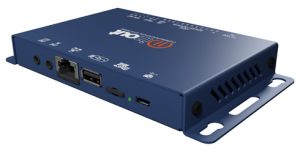 The comment by Luca Battistelli, InOut Product Specialist, is laconic but effective: "NP-2 and NP-5" – he said – "expand the range of InOut players with technical features that meet the demands of versatility and modularity typical of multimedia communication projects."
NP-2 and NP-5 will be available at the end of July 2019.
www.prase.it
www.inout-digital.com
This post is also available in: Italian
You might also like
---