88
Sharp/NEC unveiled the fifth generation of its large-format, high-end P-Series LFD displays for mission-critical applications.
The fifth generation of Sharp/NEC P series displays is already available on the market, in its three models of 43", 49" and 55", and has been specifically designed for control and command centers in sectors such as transportation, energy, defense and production, but the new package of advanced functions is also very useful in wayfinding and corporate communication applications.
The new NEC MultiSync P series offers 8K images with very sharp details and colors, with the integrated NEC SpectraView engine software, able to accurately balance image parameters. Easy readability in any ambient light condition continues to be, even in the new generation, the most important feature of these displays. The brightness levels of up to 700 cd/m² and the high haze level ensure, in fact, that images are always easily visible and free of reflections.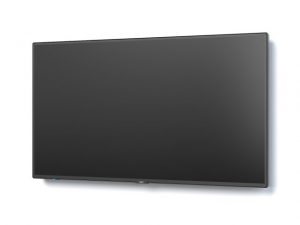 Another key feature of the P series is the metal frame, which allows the displays to be used even in busy public environments. In general, the P series displays have been structurally designed to last a long time, thus guaranteeing a long life solution. As for content management, it's possible to play any content needed thanks to the modular Raspberry Pi MediaPlayer SoC up to the Intel Smart Display Module, and thanks to the variety of inputs that each model can boast.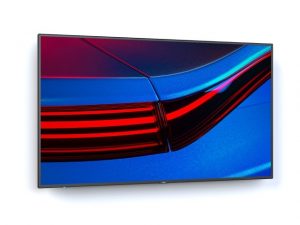 Martin Lienau, Product Manager Large Format Displays of Sharp NEC Display Solutions Europe, comments on the launch of the fifth generation: "The NEC MultiSync P series of displays has been designed to ensure 24/7 reliability in all types of use, from wayfinding to control rooms and production lines. This generation of products, characterized by intelligent management of the heat generated and the metal chassis, not only guarantees a reliable investment, but creates more safety in public places."
This post is also available in: Italian