154
The first product of the KScape division, the RAIL system, which combines audio and lighting technologies with fascinating results, was presented in ISE 2020.
K-array took advantage of the ISE 2020 opportunity to present the new RAIL system, a fascinating combination of high-end audio and lighting technology. The result is a 1,2 meter line equipped with LED sources and cone drivers. A very interesting "fusion" of sound and light, suitable for multiple creative applications.
Given the particular type of product, it's necessary to describe it by separating the lighting part from the audio one: let's start from the light. RAIL is available in different options: with symmetrical lighting system, with asymmetrical system, in Mini Spot version with electrified track and with possibility of adjusting the light beam, as well as indirect lighting with the sources located on the top of the product.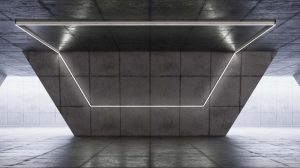 As for audio, however, RAIL mounts three sets of 1×5″ fiberglass transducers, designed to obtain a wide excursion even without the use of subwoofers, and ideal for the diffusion of background music in medium-little sized environments. In short, a flexible product, designed to unleash the creative options of interior designers.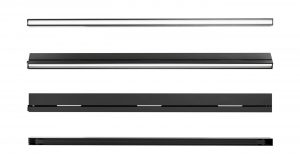 A 4-channel Kommander-KA02 can be called to control the RAIL system, capable of controlling up to twelve RAIL units with a single channel. Therefore, the amplifier can manage up to 48 RAIL units, to build fascinating visual and sound installations. If larger spaces are to be set up, it's also possible to use more amplifiers to control an even greater number of RAIL units, which are compatible – however – with all K-array subwoofer lines.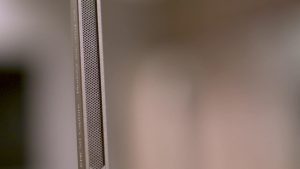 There is no doubt that the KScape RAIL system was the main novelty of the K-array brand at ISE 2020, but there is also Capture-KMC50 audio recording system, an innovative "microphone line array" composed of cardioid condenser capsules from 16x6mm. KMC50 has been designed with particular attention to the amplification of voice and musical instruments and for the capture of ambient sound, with a precision of a directional microphone.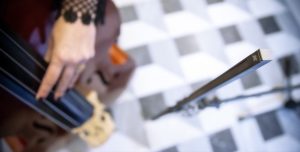 The possibility of connecting up to four Capture-KMC50 units together allows you to structure a powerful, swiveling and continuous "microphone array", which can also be used both horizontally (to capture the voice of a person placed in front of the microphone) and in a vertical position to further expand the coverage range.
This post is also available in: Italian