The new brand in Exertis Pro AV will now handle the distribution of Jupiter Pana Display.
Jupiter has been a world leader for over 40 years in the production of Ultrawide video wall and display processors. The agreement includes the exclusive distribution for the Italian market of Pana Display, 21:9 5k LCD Monitor, and Touch and No Touch solutions.
Pana 81″ and 105″ Touch or No touch: the perfect solutions for ultrawide + collaboration
Pana 81 and 105 are ultrawide monitors, 81″ and 105″ respectively, produced with either Touch or No touch function, and are perfect solutions for meeting room environments and digital signage applications. They feature 5K ultra-wide 21:9 resolution and can be used in landscape or portrait, interactive or non-interactive modes. In the touch version, multiple simultaneous collaborators can be interacted with quickly and easily. The 105″ version optimizes team productivity by enabling more interaction and better collaboration in the workplace.
Ultrawide Revolution
Valarea for Jupiter Pana 21:9 displays is the ultimate solution for inclusive meetings and powerful visual collaboration. Discover the Valarea / Jupiter bundle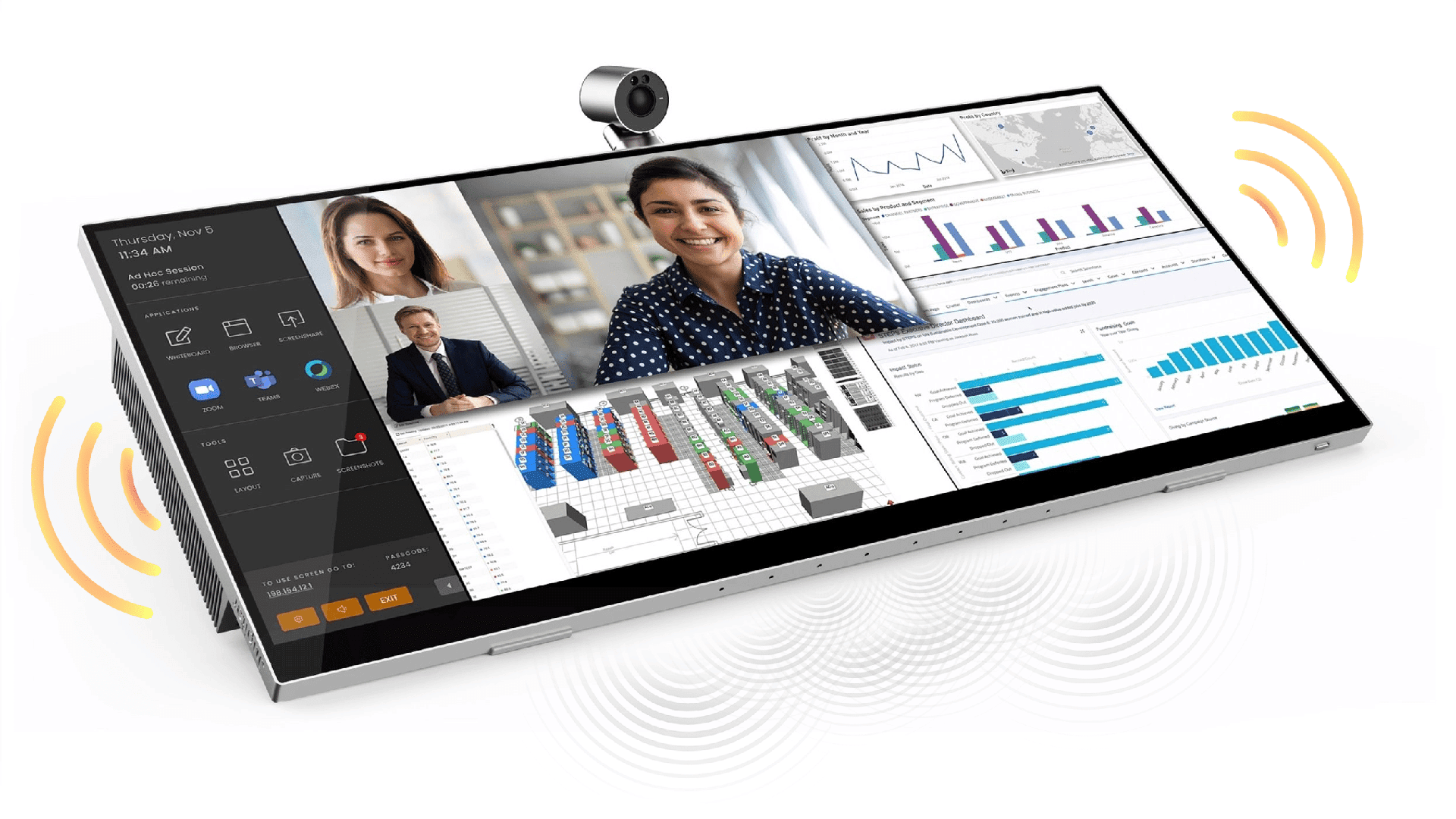 Pana 34: All-in-one Personal or Huddle room solution
It offers the user a full-screen viewing experience with a 10-point multitouch function for accuracy for finger or pen tip. It is designed with a flexible 4K camera, which offers the best 4K/60Hz with swing and tilt movements and is adjustable to the native 21:9 form factor.
Pana 34 features an array of eight microphones, with multi-level noise cancellation capabilities to ensure clean vocals and a custom 24-watt speaker system that delivers true sound with a classic tweeter through the base-reflex architecture. This ultrawide monitor has features that make it among the most comprehensive desktop collaboration solutions on the market.