34
The new camera by ClearOne, a brand distributed in Italy by Satnet, is called Unite 180: 4K, panoramic and smart, Unite 180 is designed for Unified Communication and distance learning applications.
Remotely sharing and collaborating despite the difficulty in meeting have been among the main challenges of the last two years, experienced in the unprecedented condition of a health emergency. The new camera recently launched by ClearOne, Unite 180, was created with the intention of developing and improving Unified Communication, especially in school and training applications. It is in fact a 4K, panoramic and plug & play camera, easy to install and use as well as very versatile.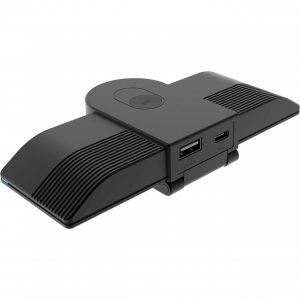 Thanks to the integrated facial recognition function, Unite 180 allows the use of six different shooting modes: Manual; Panoramic (for 180° shooting thanks to the three integrated lenses); Auto-framing (to automatically adapt the shot to the speaker); Grid (to identify the individual faces of the participants and divide the image into multiple frames, one for each face); Presentation (to insert in PiP mode a close-up of the speaker on another image, for example an environmental shot or a slide of the conference in progress); and finally, Speaker mode, to frame and follow a single speaker.

The camera also features built-in microphones, automatic gain control and noise cancellation, and is compatible with all popular cloud video conferencing software, including Microsoft Teams, Zoom, Webex, Google Meet and Collaborate Space.
This post is also available in: Italian