EXPLORE THE WORLD OF SMART HOME, SMART OFFICE & SMART BUILDING
IT'S THE BEST SBC PROGRAMME EVER... Join us for the annual gathering of industry experts in smart home, smart office and smart building. Each year we bring you new speakers and the latest technology to explore. We're expecting to beat last year's record of 400+ delegates, so there will be plenty of networking opportunities.

Date: 5 February 2018

Time: 9:00 – 18:00 hrs (Conference), 9:00 – 22:00 hrs (Exhibition)

Event Venue: RAI Amsterdam Convention Centre (The Forum / E102)

Organiser: Integrated Systems Events

Admission: 350 EUR (AVIXA and CEDIA member price 227,50 EUR)




Programme: Full-day conference with 2 tracks (Residential and Commercial) over 30 speakers

Additions: Dedicated Smart Building hall and theatre plus guided Smart Building tour
Connessioni has teamed up with Smart Building Conference to offer subscribers an exclusive 20% discount off the SBC 2018 ticket price! SBC is regarded by many as the must-attend event for professionals working in the smart home, building and office industry.
This special offer is only available to Connessioni subscribers. To book your place at SBC 2018, please go to this website: http://bit.ly/sbc-tickets and register using this code: 404490

Our twin tracks - Commercial and Residential – ensure we have something for every interest.
Under the broad theme of From Smart Building to Smart City, topics this year will include the latest on KNX, Bluetooth Mesh, Power-over-Ethernet and Li-Fi. Plus insight into the Network at the Edge, Defeating Hackers, adding IoT and Sensor Technologies, and 'Mediatecture'. We'll be discussing the relationship between technology and the smart workplace. And the importance of building a quote around the lifestyle benefits of a smart home.
Andrew Graham, Designtex
Bob Snyder, Channel Media Europe
Carlo Ratti, Carlo Ratti Associati
Cees Links, Qorvo
Coen van Oostrom, OVG Real Estate
Niclas Norlén, LumenRadio
Daniel Schröder,
Siemens Building

Technologies

Daniel Walker, Philips Dynalite
David Hoffmann, mm1
Ger Baron, City of Amsterdam
Harald Burchardt, pureLifi
Henry Lawson, BSRIA
Iain Gordon, GES Digital
Jens Binder, ithinx
Kris Pensaert, IPBuilding
Larry Heisler, Anixter
Lennart Ruhl, OSRAM GmbH
Szymon Slupik, Silvair
Mark Hearn, Irdeto
Mark Warburton, Ivory Egg
Matt Mead, Steelcase
Nick Graves, Aquilla

Christoph Kronhagel,




Kronhagel Mediatecture

Peter Coman,




InDesign Technology Architects

Phil Zito,
Building Automation Monthly
Lee Funnel, Siemon
Philipp Schuster, Loxone
Ravi Ramanuja, ThinLabs
Ron Bakker, PLP Architecture



Meeting Places: the APIs of the Working Community
Founding partner of PLP Architecture, Ron Bakker, led major projects to successful completion both in the UK and abroad, including The Edge for Deloitte in Amsterdam, the world's most sustainable office building.

Consumer IoT Trends: What Drives the Future of Smart Home?
David B. Hofmann is Managing Partner of mm1 - the consultancy for Connected Business in Stuttgart - and Director of mm1 Technology in Berlin. He consults clients during the conception and development of digital offerings, as well as bui lding new fields of business fields in the digital world.

From IoT to 'Mediatecture', This Year's Hot Topics
This year's hot topics at the Smart Building Conference will dig deeper into IoT and its impact on our industry. Christoph Kronhagel, author of Mediatecture, will share his experiences in which architecture uses its own building facades to communicate as a media.

When It Comes to Building Automation, This Man Wrote the Book
SBC is pleased to announce Phil Zito, "Mr. Building Automation Systems", will join this year's conference. Formerly working at Johnson Controls in many roles including Technical Integration Program Manager, Phil is now America's Number One trainer for building automation systems.

Read more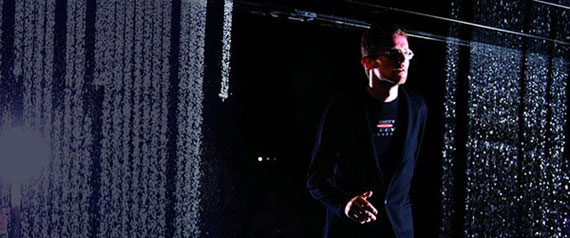 Leading architect, inventor and Professor at MIT, Carlo Ratti, live on stage
The SBC closing panel session will feature Carlo Ratti, the leading architect, engineer, inventor, professor and director at the Massachusetts Institute of Technology (MIT). Ratti will also present the ISE 2018 Opening Address which will follow the completion of SBC 2018. Ratti was named one of the '50 most influential designers in America' by Fast Company and highlighted in Wired Magazine's 'Smart List: 50 people who will change the world.'
Register NOW and secure your 20% special discount