49
Bose Professional has announced the certification of the Videobar VB1 USB all-in-one conferencing device for Zoom as well, which ensures that premium quality Bose video and audio accompany the reliable Zoom platform experience.
Hardware certification for Zoom is the latest in Bose's commitment to bringing intelligent and intuitive technologies to hybrid workspaces. Whether in Huddle Space or medium-sized conference rooms, users, thanks to the six automatic microphones equipped with beam steering technology that actively focus on the voices in the surrounding environment, eliminating background noise, will be able to be clearly seen and heard during video calls. The 4K Ultra HD video camera equipped with "autoframing" completes the work, offering high video quality to ensure remote participants an optimal view of the presenters, the written details and other objects in the room.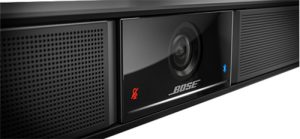 More and more often, corporate IT managers are demanding easy-to-use and implementable conferencing technologies. For this reason, Bose has chosen to equip both Videobar VB1 with a single cable USB connection, which allows it to be easily installed in a wide variety of spaces. Thanks to the supplied table stand or the wall-mount kit, the Videobar VB1 can be tilted as needed to better center the image, regardless of the room configuration, with a very small footprint on the table.
The Bose Work Management app offers remote device management and configuration capabilities, ranging from real-time status to entire system updates and changes. The app allows you to implement and manage Videobar VB1 devices wherever they are, from a single unit up to a thousand devices installed anywhere in the world. There are three apps on which to pay attention, as they allow you to configure, manage and control the Videobar VB1 in real time.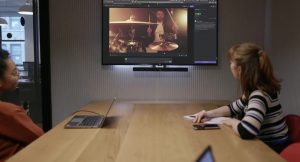 Bose Work Configuration software, available for Windows and macOS or via a web browser, allows you to install and configure devices. With the aforementioned Bose Work Management software it's possible to view their status in real time and manage them remotely. Finally, the Bose Work mobile app allows meeting participants to control the Videobar VB1 via smartphone, with the ability to adjust the volume, mute the microphone and access the pan, tilt, zoom, preset zoom and Bluetooth functions. Once paired with a smartphone, the Videobar VB1 can be used as a hands-free device or for streaming music to deliver Bose audio quality to more spaces and businesses.
This post is also available in: Italian