76
The latest additions to Yamaha's professional speaker range are the flexible DHR and CHR series, each consisting of three models, for optimized sound reinforcement.
The powered DHR series and passive CHR series are born to meet the needs of sound amplification in a wide variety of applications. These new speakers, in fact, can be a complete fixed or portable sound amplification system for event spaces, clubs, ballrooms, houses of worship and more.
Positioned between the flagship DZR/CZR series and the popular, affordable DBR/CBR series, all DHR and CHR units feature custom transducers, plywood cabinets and a tough polyurea coating, delivering a combination of high quality sound, durability and road worthiness not found in other loudspeakers of this class. The DHR15 and CHR15 two-way, 15-inch units are designed for front of house applications, including dual angle pole mount sockets, M10 rigging options and excellent full range performance.

The DHR12M and CHR12M are Yamaha's first dedicated coaxial 12" floor monitors, delivering precise, phase coherent monitoring in a low profile form factor. A side pole-mount adds flexible use as an outfill or a portable main PA unit.
The most flexible speakers for configuration and mounting options, however, are the two-way models DHR10 and CHR10, 10" units designed for use as fills or delays. These 'utility' speakers also feature a rotatable 90º x 60º horn and can be installed virtually anywhere.
All DHR models feature high end Class-D amplification, flexible 'in the box' DSP, easily switched line/mic inputs and an onboard, quick-access two channel mixer, while CHR models include dual NL4 connectors and advanced DSP via tailored amplifier presets available in Yamaha's PX and PC-D series amplifiers.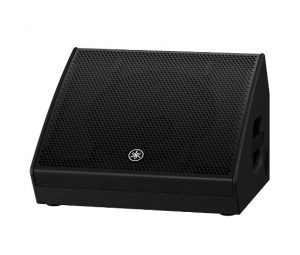 "The addition of these six new models" – says Chihaya 'Chick' Hirai, General Manager of Yamaha's PA Marketing and Sales Department – "allow us greater flexibility in providing customers with affordable solutions that are optimized for their needs, significantly strengthening our lineup of professional audio speaker systems."
The DHR and CHR series will be available from October 2021.
it.yamaha.com/it/products/audio_visual
This post is also available in: Italian