148
Dutch gyms VondelGym have recently opened their second facility in Amsterdam, featuring a Yamaha audio system. The owners have been so impressed with it that they have asked for a similar system in the first gym, even though it's only been open two years ago
VondelGym was a success: the first fitness center was opened in Amsterdam just two years ago, and has already been followed by another, which opened in December 2016. It is a 1100 square meters fitness center in the basement of an office building, fitted out with the latest fitness equipment, for up to 120 people at a time.
To help inspire participants to work themselves hard, the owners wanted an audio system that could play hip-hop music at high volumes and with plenty of bass. The installation company, Rock 'n' Roll Engineering, suggested a Yamaha Commercial Installation Solutions (CIS) system, comprising 21 full-range VXS8 loudspeakers distributed throughout the space, with a compact HS8S subwoofer by the boxing ring in the centre.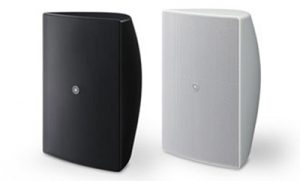 Powered by XMV4280 and XMV8280 amplifiers, managed by an MTX3 matrix mixer/processor and controlled via two DCP1v4s and one DCP4s panels, it delivers all the volume, power and clarity required. A microphone was also installed in the boxing ring for presentations, training and instruction.
One challenge of the installation was to minimise the low frequency vibrations that could travel through the building to the offices on the floor above. The solution was the installation of custom rubber fixings between the loudspeaker brackets and the walls. The MTX3 matrix was also used to create a separate audio zone near the gym's entrance bar, where the system volume can be lower if required.
http://it.yamaha.com/it/
This post is also available in: Italian