70
Yamaha Unified Communications and Mersive Technologies extend their strategic partnership to Europe for groundbreaking conferencing solutions.
Yamaha's advanced YVC speakerphones and ADECIA professional audio solutions for conferencing are fully integrated with Mersive's innovative Solstice collaboration platform, enabling seamless collaboration across multiple locations. This partnership brings Yamaha's voice-optimised audio systems and Mersive's bring-your-own-meeting room system to the world of hybrid work environments.
The YVC Series speakerphones and, of course, the ADECIA solutions utilise several of Yamaha's innovative sound technologies such as Human Voice Activity Detection, Dynamic Acoustic Echo Cancellation, Dereverberation and more. Solstice Conference – a cloud-enabled, software-driven platform – connects to remote participants using all major video conferencing platforms, including Microsoft Teams, Zoom or Webex. Yamaha enriches this solution with high-quality audio for any room or environment.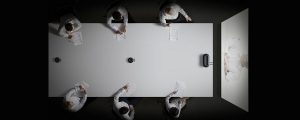 Mersive, a company located in Denver, Colorado, develops software and cloud services that transform meeting and learning spaces, allowing all users on any device (no matter how many) to wirelessly share and process content on displays, and seamlessly connect with remote participants using any web conferencing service. Thanks to this software-centric approach, organizations have access to a steady stream of new features and can centrally manage, analyze, and upgrade deployments of any size for optimum ROI."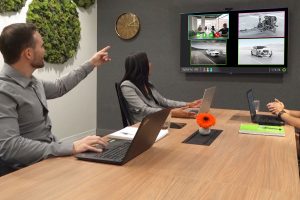 Mike Bertina, Marketing Director EMEA at Mersive Technologies, added: "The partnership with Yamaha is an important step in our drive to better serve the needs of our customers in Europe. Together with Yamaha's sophisticated hardware products, we are able to deliver highly versatile conference solutions with intuitive use and excellent audio quality."
"Remote collaboration participants increasingly value clear, intelligible audio quality as well as flexible, intuitive content sharing", explains Marcus-Michael Müller, Head of Sales & Marketing Unified Communications Europe at Yamaha Music Europe. "When we announced our partnership in the US with Mersive earlier this year, we did so with the common goal of providing stress-free conferencing experiences for our customers. Now, with the integration of ADECIA and Solstice Conference, users can quickly and easily set up touchless meeting and learning spaces that enable intuitive communication, even over long distances."
Mersive and Yamaha room solutions are available in Europe through dealers, distributors and AV/IT System Integrators.
www.it.yamaha.com/uc
www.mersive.com
This post is also available in: Italian