179
It's known that football – as well as other sports – is particularly reluctant to change: think about how much time was necessary for the introduction of the VAR (Video Assist Referee). Completed the first step, however, many scenarios are open. A detailed study by Acronis puts on the carpet (or rather, on the field) very interesting topics.
That Artificial Intelligence (AI) and machine learning technologies are rapidly transforming the way we experience the world is a fact. But that even the world of football, just finished in the spotlight for the 2018 World Cup, may be shocked by technology is not a little news. In May, FIFA announced that every team in the World Cup could have had two tablets during the games: one for the tactical analyst watching the match from the stands and another for the coaching team on the bench. These devices offer players and coaches new opportunities to collect data, evaluate decisions and react to interactions in the field. Data extraction allows analyzing information from players and meetings. Video recordings of games previously played complete the data, with which you can develop training programs aimed at avoiding injury, improve recovery times or focus on the weak points of the players. Even the use of communication technologies during the match can be revolutionary. The coach can analyze data to make more precise predictions about the progress of the match and better decide which player to replace or how to improve the team's strategy. In short, the real time analysis and the ability to share, process and analyze the data will have an incisive impact on how to conduct the match.
At this point also Deep Learning comes into play, which will also change the way you look at the matches. Deep Learning systems are algorithms that simulate the decisional processes of the human brain, processing massive amounts of information, the so-called Big Data, coming from multiple sources and able to broaden the depth and improving predictions. With these systems researchers from the University of Washington, Facebook and Google have developed a solution that can capture a football video from YouTube and view it in three dimensions using devices based on augmented reality technologies or 3D viewers. Although it is not yet ready, it's plausible that for the World Cup in 2022 the Deep Learning technology has already changed the way people watch the matches.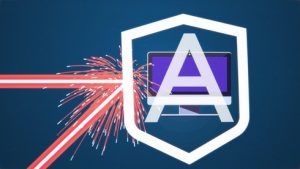 But in all this, Acronis has to do with it? Simple: taking care of IT backup and data protection solutions, Acronis will have a lot more work with the extension of cloud and AI technologies. Acronis Active Protection, for example, is the first artificial intelligence-based backup technology, integrated into a solution to actively detect ransomware attacks and defend systems. By processing data through the AI cloud, Acronis creates machine learning models based on a very high number of IT processes that show the behavior of safe activities and that of suspicious activity. These models allow Acronis Active Protection to monitor the system in real time and to recognize potentially harmful activities that can signal an attack.
In short, more technology also means more possibilities for attacks, therefore… a greater need to erect adequate defenses. Like in football!
https://www.acronis.com/it-it/
This post is also available in: Italian
You might also like
---
More from References
---
8
Light designers José Luis Martinez Brocal and Francisco Sandoval choose the Flat Pro series by Cameo, a brand distributed by …