127
The promise is a multi-channel listening experience calibrated on the listener directly on the headphones, thanks to the EXOFIELD technology for spatial localization of the sound field
Immersive audio up to 7.1.4 channels: this, in short, is the latest JVC proposal in the Home Theater sector, explicitly designed for lovers of listening with headphones. JVC XP-EXT1 is a new highly customized wireless home theater system that offers a rich multichannel sound field while listening to headphones, relying on EXOFIELD technology (owned by JVC) for the spatial localization of the sound field, which allows users to experience the full effect of multichannel audio sources, including Dolby Atmos and DTS: X.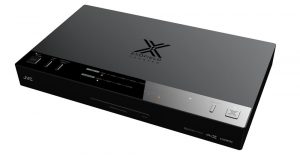 XP-EXT1 consists of two parts, headphones and digital processor, to which is added an associated mobile app. Using the microphones integrated into the headphones and the dedicated smartphone app, users can measure the acoustic characteristics of the listening environment, the speakers as well a … the listener's ears, comparing them with a database that collects various acoustic measurements. The result is the production of a special algorithm, capable of providing a listening experience built to measure according to the surrounding sound environment and the listener's characteristics.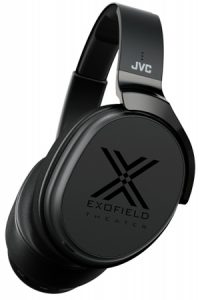 Custom settings can be memorized up to a maximum of four users, and it's also possible to remotely adjust them through the app, including selecting one of the four audio modes: Cinema, Music, Game and Custom.
The headphones, equipped with a 40 mm high magnetic force neodymium driver unit and soft ear pads, connect to the processor via 5GHz wirelessly. The processor also has HDMI I/O connections to support compatible displays and projectors. Ultimately, with XP-EXT1 home theater enthusiasts can experience multichannel audio up to 7.1.4 channels using headphones, but maintaining the sensation of sound from virtual speakers. All this, without disturbing those who are nearby. The system also supports 5.1-channel stereo material upmix on 7.1.4 channels.
XP-EXT1 headphones will be available from spring 2020.
This post is also available in: Italian