The SRG-X40UH PTZ (pan-tilt-zoom) camera, the latest addition to Sony's line-up, offers high-quality images, versatile connectivity options and flexible installation.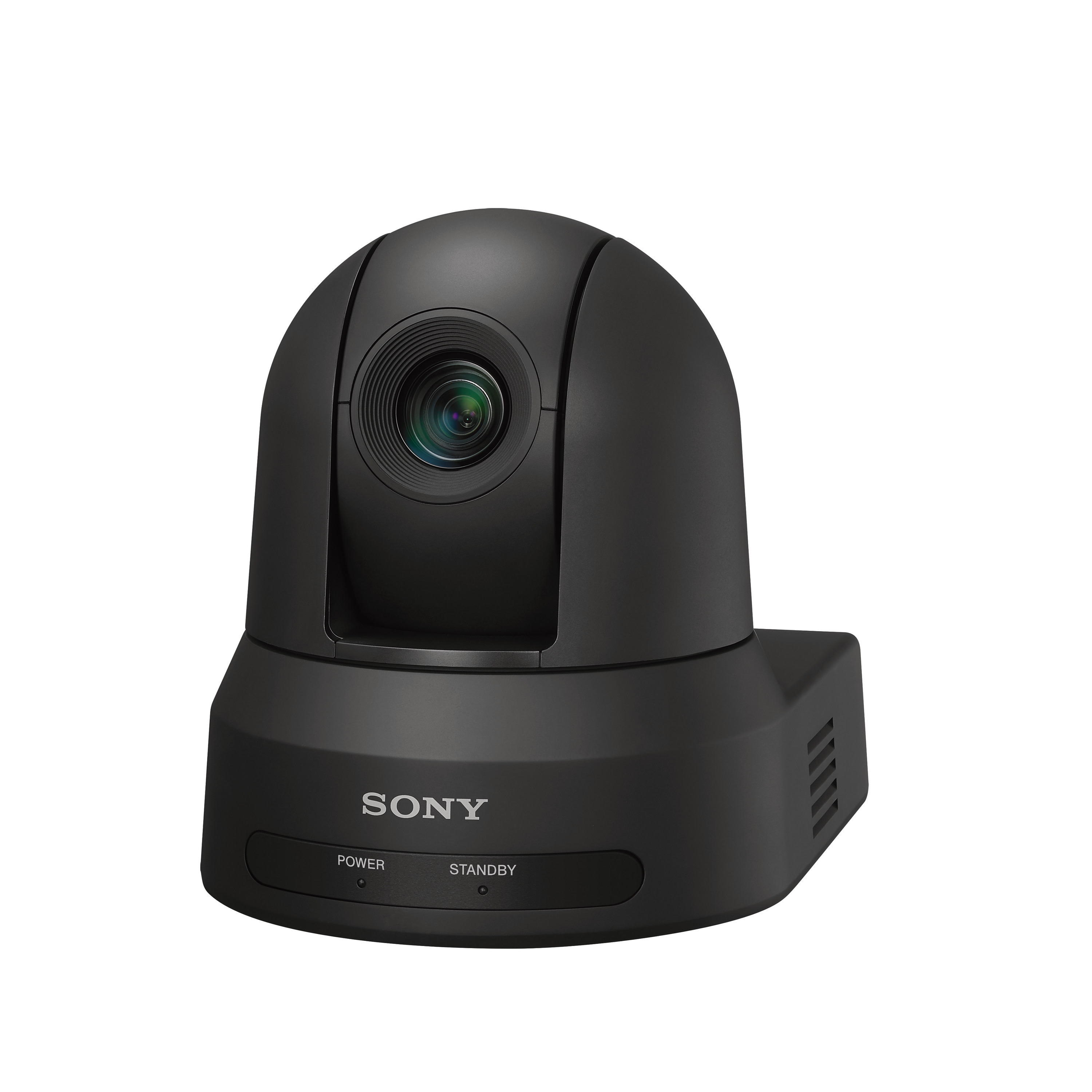 Sony is expanding its PTZ camera line-up with the new SRG-X40UH model. The camera, which will be available in the fall of 2022, incorporates a 4K Exmor R™ CMOS image sensor and delivers high-quality 4K images, as well as a powerful zoom with wide viewing angle, UVC and HDMI connectivity. The camera is the ideal choice for remote monitoring and communications in a wide range of industries that have witnessed strong growth over the past two years, including corporate, education, healthcare, and others. The functionality and simple interfaces make it easy to connect and use for live video streaming.
The SRG-X40UH cost-effective 4K PTZ camera delivers exceptional detail and high-quality images, natural color reproduction and high sensitivity that capture faces or other important details in remote communication situations, even in low light. In addition, oversampling from 4K ensures excellent image quality even in FHD. The powerful zoom with Clear Image zoom technology that goes up to 40x in FHD and 30x in 4K, and the wide viewing angle of about 70°, accompanied by smooth and fast PTZ movements with a ceiling mount option, allow this camera to capture important scenes in a variety of environments, from small conference rooms to large auditoriums.
With simple HDMI and UVC connections and PoE+ support, the SRG-X40UH can be integrated into existing systems with minimal wiring and controlled remotely via VISCA/VISCA-over-IP commands. "Over the past two years, the world has had to adapt to dramatic changes in the way we work and study. These circumstances have created a demand for efficient and highly reliable remote communications that can be accessed by multiple users anywhere, anytime," commented Rob Meakin, Planning and Product Manager, Sony Europe. "Sony has witnessed and fostered the adoption of 4K to enable all customers to reap the benefits of superior picture quality." With over 20 years of technical experience behind it, Sony's line of PTZ and remote control cameras are now widely used for remote teaching and communication at universities, hospitals and corporate facilities, as well as remote production at events and broadcast stations.
Remote communication in a corporate or educational environment
From video conferencing to video recording, Sony's PTZ and remote control cameras are reliable options that fit a wide range of educational spaces and meeting areas. The new SRG camera, quiet and unobtrusive, adds a touch of elegance to meeting rooms or educational environments. The cameras enhance teaching and collaborative learning through live streaming and connect students and faculty located on multiple campuses, homes and universities in real time. The clarity of 4K is a valuable contribution to the growing demand for interactive discussions, streaming and recording of lectures and classroom presentations for live and future use.
Medical area
The SRG Series is currently used in established healthcare facilities to monitor patients and equipment remotely and ensure an optimal environment for patient care, even in low-light conditions. The cameras also enable the capture, management and distribution of high quality footage of live clinical interventions from operating rooms and outpatient clinics to lecture halls in colleges for training and learning purposes.
More information about the new camera is available at pro.sony.eu