49
OLED monitors with Sony's innovative OLED TRIMASTER technology will be used by RAI in multiple production environments.
OLED monitors produced by Sony will be used by RAI in many applications: new production studios, regional offices, vans, broadcast and post production. The contract, for a period of three years, provides for the supply of 271 monitors, including 151 BVM-E251 and 120 BVM-E171.
These monitors offer, through licensing, High Dynamic Range performance. This way RAI engineers can keep track of signals for both SDR and 4K-HD HDR productions.
Unlike LCDs, OLED monitors do not require backlighting, as intrinsically light emission devices. In addition, TRIMASTER technology, winner of a Technical Emmy Award in 2012, offers an architecture designed to optimize the performance of professional monitors. Compared to other OLED technologies, it is able to provide a better reproduction of blacks, with very high contrast and dynamic range, a wide range of colors, gamma value precision, and virtually zero blur and flicker reduction of the image.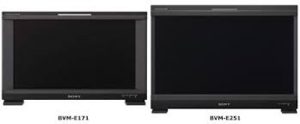 The main features of the BVM-E251 and BVM-E171 models are: Full HD (1920 x 1080) TRIMASTER EL OLED panel with added SDI loop through output (x2); Flicker free feature; "Color Space" mode; composite input; Digital Cinema function with 2K format and, finally, the above-mentioned option for enabling the High Dynamic Range function through the acquisition of software license.
www.sony.it
This post is also available in: Italian
More from References
---
Sveta Ana, in northeastern Slovenia, is a quiet village known as the starting point of a famous religious pilgrimage trail. …