185
The Sony TEOS solution for workspace managing is updated: TEOS 2.2 introduces new Smart Automation features and integrates IoT sensors
Sony has announced, since ISE 2020, the TEOS 2.2 update for its well known workspace management solution. The enhanced suite of software solutions is now available for purchase or upgrade.
TEOS 2.2 was designed to capitalize on advances in IoT sensor technology, improve integration and increase productivity and efficiency of both the workspace and the workforce.

TEOS solutions, launched in 2017, are designed to optimize connected devices in the workplace and learning environments. With new sensors, professional tablets, corporate projectors and BRAVIA professional displays, Sony is able to offer a complete and comprehensive portfolio of solutions for the management of spaces in corporate and education environments.
TEOS 2.2 includes twenty new features, including the customizable Smart Automation options, the new Meeting Display interface and an intuitive integration with Outlook.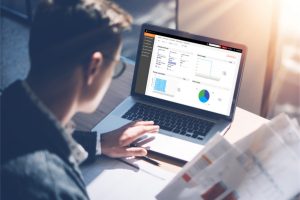 Recently, to help its customers prepare to safely return to the offices, Sony has created some signage templates related to the covid-19, already available with the new update, and a series of workflows capable of guaranteeing flexibility and social distance, such as the management of available workstations.
TEOS 2.2 can be purchased by contacting Sony via the website at pro.sony/TEOS, from which you will be redirected to one of Sony's Solutions Partners.
This post is also available in: Italian