84
SICUREZZA grows, very important event in Europe for fire & security industry. The 2017 edition, which will be held in Milan from 15 to 17 November, will have an extra pavilion and will be launched by an interesting roadshow
The trend of SICUREZZA, widely followed event in Europe for security & fire, is undoubtedly positive. In fact, to date, there are already 160 direct exhibitors, or about 50% of all the companies present in the edition of 2015, and the two pavilions which historically represented the exposure area are now occupied. Many sectors of the security & fire industry are joining the exhibition project, to video surveillance to access control, with solutions for every area of application, up to passive safety, with several top brands in the world of the locksmiths, key management and safes. Also remarkable is the offer of fog cannons, while return, with a dedicated area, even the drones, with specific solutions for security. Finally, new in 2017, various companies in the fire protection sector are approaching the event.
It also continues the roadshow in collaboration with ANIE SICUREZZA involving events of presentation of the event within the larger international fairs on security. The first event was held on January 23 in Dubai.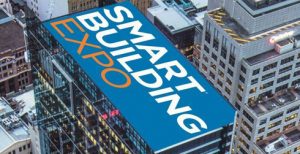 Finally, to complete the extensive reform package, born SMART BUILDING EXPO, a new fair event which will join SICUREZZA in the same dates (15 to 17 November 2017) to present to an audience of insiders an articulated and comprehensive discussion on the concept of network building.
Do not miss a final declaration of Giuseppe Garri, Exhibition Manager of the event: "SICUREZZA demonstrates continued growth, a trend that is confirmed by three editions" – he said. "Reassured by these findings, we are continuing development of the project in all its dynamics, focusing more and more to make it an instrument of growth of all the professionals of the sector."
www.sicurezza.it
This post is also available in: Italian