127
An interesting audio experiment: transforming Red Bull sports events into a musical track. It is Soundscapes, a joint project between Shure and Red Bull.
Shure and Red Bull have announced an international partnership aimed at transforming the technological aspects of audio recording into an exciting musical adventure. In the second half of 2018, Shure and Red Bull used the new MV88+ Video Kit to capture the sounds of the three most famous sporting events organized by Red Bull. The result, "Soundscapes", is an exciting audio track.
MV88+ Video Kit, a practical all-in-one solution and the latest Shure addition to its MOTIV line of digital microphones and portable recording solutions, was used to record professional content on the move, and to transform the three Red Bull events into more than simple show. The audio recordings provide an immersive experience, giving listeners the opportunity to see, hear and listen to every aspect of the events. The MV88+ Video Kit includes a Manfrotto PIXI tripod, a clamp for smartphones and iOS and USB-C cables.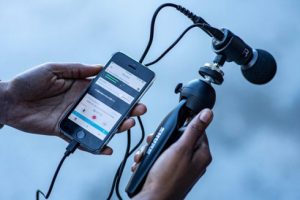 From the three Red Bull events, therefore, three unique soundscapes have been created. In particular, Anz NTS Radio regular kicked off the Red Bull Hardline in Wales, capturing the sounds (and adrenaline!) of one of the world's toughest mountain bike races.
Afterwards, the sounds of the Red Bull Air Race in the United States were recorded, bringing together the best pilots in the world. The noise of racing airplanes engines that reach speeds of almost 240 miles per hour has been mixed in a unique and engaging track.
Finally, in Japan, Coconut Beats, head of HAAi, recorded the sounds of the fast skaters who competed, at a speed of 50 miles per hour, on the ice of the Red Bull Crashed Ice.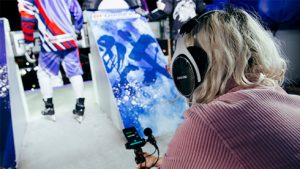 "The audio in sporting events is often considered a secondary aspect. But if you think about it, this kind of footage would be nothing without audio – skaters who brush by running at record speed, thrilling crowds, and more jumps and falls and shouts… These are the moments that make a truly exciting experience" said Paul Crognale, head of global marketing, Musician and Consumer Audio at Shure, a brand distributed in Italy by Prase Media Technologies. "With this campaign" – he concluded – "and the partnership with Red Bull, and thanks above all to the MV88+ Video Kit, we want to allow the audience to listen to some of the most extraordinary sports experiences."
This post is also available in: Italian