181
In addition to "Icona di Donna" light sculpture, symbol of the Fashion Research Italy project, Senso Immersive Experience presents the Module in Immersive Storytelling for Fashion, held by Andrea Gion
"Icona di Donna", the sculpture of light that evokes the glitter of diamonds, obtained thanks to 21.120 LEDs creatively mentions the archival heritage of over 30.000 textile designs gathered within the Renzo Brandone Fund. In addition, the work, which is over ten meters high and is among the largest human figure sculptures in the world, carries the values and mission of the FRI Foundation (Fashion Research Italy), born to celebrate Fashion and Innovation Made in Italy in a formative and aggregative key. A tribute to femininity and to the link that unites women and fashion, a universal concept that annuls any cultural and linguistic barriers.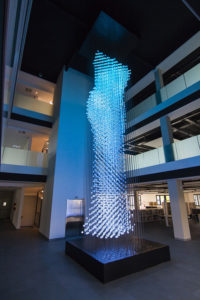 "Icona di Donna" is both a work of art and an innovative marketing tool, a luminous installation that "humanizes" a thought transforming itself into a visual manifestation, in sensory and emotional experience.
Another suggestion by Senso is the Immersive Storytelling for Fashion Module, held by the Senso Immersive ambassador and academy trainer Andrea Gion, an expert in immersive architecture and already teaching at IUAV in Venice and at the Universities of Padova and Ferrara.
Immersive Storytelling for Fashion fits within the high school's study plan for Fashion Architecture, starting in November, an educational course born to form designers capable of interpreting a brand and mediating it in architectural space.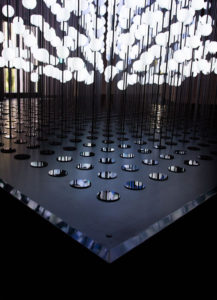 To seal, the words of Mick Odelli, founder of Senso Immersive Experience: "We are excited to take part in the mission of Fashion Research Italy with our contribution. Immersive Storytelling for Fashion expresses our idea of a training that is first of all experiential, where action integrates theory, work is teamed and communication becomes interaction. Experience but also and above all creativity, the same creativity on which visionary projects are based as Icona di Donna and we hope will stimulate students to see the world and to imagine their profession with different eyes."
www.sensoimmersive.com
This post is also available in: Italian
You might also like
---
More from References
---
11
Occupancy Management Solution (OMS) is the newTripleplay and ONELAN proposal for the management of spaces in companies, schools, universities and …