Among the most elegant products in the K-array catalog, the VYPER speakers are the thinnest of the well-known Florentine brand, and now come with a new design, in a recessed version and in a new one-meter version for a longer range
It will still take some time, but from September 2022 the new K-array's Vyper will be available, line array loudspeakers already well known to the public but "revisited" by the company and presented with a new design, in an unprecedented version from a meter for a longer range and in wall-recessed version.
The transducers housed in the aluminum frame of the Vyper series speakers are equipped with PAT (Pure Array Technology), which allows for powerful sound and a discreet design at the same time. In short, the Vyper model shows the true characteristics of the line array: phase coherence, minimum distortion and homogeneous listening both near and at a distance from the speaker.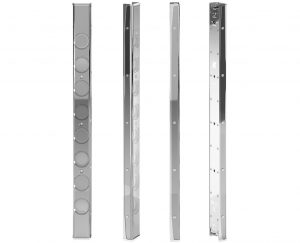 The Pure Array technology allows you to cover the places evenly and provide a long range, without sacrificing the directivity that allows you to focus the signal on the vertical plane, limiting the dispersions on the reverberant surfaces of the ceiling and floor.
For the most demanding applications, there is also the one-meter version, designed to ensure a very high SPL, as well as pure array sound quality and homogeneous coverage.
The front grille is magnetic and can be removed without having to unscrew anything and without tools, for simplified installation. With the new version of Vyper, however, it can be mounted on the wall, as usual, but also flush with the wall, thanks to the built-in model. To complete the offer, the selectable impedance and excellent coverage (spot/flood) make the Vyper line arrays perfect for modular use, allowing the user to compose a system with all the features he needs.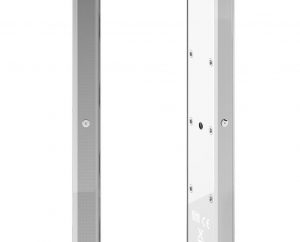 Finally, all Vyper components can be customized in color to adapt to any RAL code or coated with a brushed or polished stainless steel finish, which gives the products the… chameleon-like ability to blend into the background or reflect the surrounding surfaces. And we know how effective but invisible audio is often required, especially in prestigious architectural projects!