108
The MicroView by Ernitec brand, distributed in Italy by EET Group, presents on the market new cameras and NVRs with advanced features.
MicroView is the entry level range of IP cameras and NVRs for the CCTV market proposed by Ernitec. MicroView cameras can work with the MicroView NVR or with EasyView VMS system.
Moreover, a new 4 megapixel H.265 range of cameras and NVRs has recently been introduced, which definitely aims at high performance. Let's start with the cameras, available in three different models.
MicroView 4MP Indoor Cube Camera W/PoE is a 10m IR model, with PoE power supply, 2,8mm fixed lens, bidirectional audio, 3D noise reduction, DWDR intrusion detection and line crossing.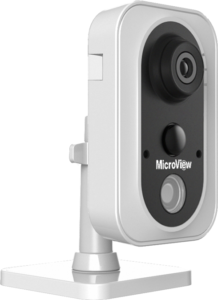 MicroView IP Dome 4MP Vari-Focal is an IR 30m surveillance camera, IP67 certified, IK10, with 2,8-12mm Dual-Stream support, 3D NDR, 1/3" CMOS progressive scan sensor, and works in H.265 as well as with the well known and previous H.264.


Finally, MicroView IP Bullet 4MP Vari-Focal is a IIR 50m camera, with IP67 certification, IK10, 2,8-12mm Dual-Stream support, 3D NDR and 1/3" CMOS progressive scan sensor. It too can work with both H.265 and H.264 compression formats.
To complete the new range is the MicroView 8 channels NVR W/PoE, 80 Mbps/256 Mbps. Up to eight IP 4 X IP cameras can be connected, with up to 12 megapixel resolution.


The product also features VGA output with resolution up to 1080p, and HDMI up to 4K. This NVR model also supports third-party network cameras and up to two SATA interfaces (maximum 2 x 6TB). A plug & play product that can work in H.265, H.265+, H.264 and H.264+, as well as in the well-known MPEG4 compression format.
it.eetgroup.com
This post is also available in: Italian
More from References
---
9
Occupancy Management Solution (OMS) is the newTripleplay and ONELAN proposal for the management of spaces in companies, schools, universities and …