88
MIMO MYST FAMILY is the new proposal, distributed by AVStore, to reinvent and enhance conference rooms with 10.1" display, very elegant in design and easy to connect and use.
Mimo Monitors, a brand distributed by AVStore, has introduced a new generation of premium 10.1" conference room displays. Each model has been designed with the idea of implementing and improving conference rooms by offering ease of use and installation and a high-end visual appearance all without forgetting an affordable price.
All members of the Myst family can be declined in two versions, with wall or swivel table support and are compatible with the main video conferencing software: Zoom Rooms, Microsoft Teams and Google Meet.
Let's take a closer look at the individual models, starting with Mimo Myst Link 10.1" AV-over-IP Capacitive Touch Display, with HDMI acquisition, which eliminates a lot of wiring and simplifies configuration, while reducing to a minimum the need for IT extenders or maintenance. It's a conference specific 1280×800 touch display, high brightness LCD (400 nit) and multi-touch PCAP with anti-fingerprint coating.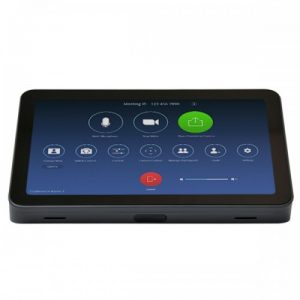 The second model is called MY-1090LBH, Mimo Myst for Android 10.1" Capacitive Touch Display. It's a powerful display designed to operate on the table in long distance installations (up to 100 meters) where the touch display should support an operating system, such as the preferred Zoom Rooms architecture. Mimo Myst for Android connects via a simple Ethernet cable, making installation and connection simple, with the added convenience of the Android interface. PoE power supply completes the product. Other features include 1280×800 resolution, low-reflection optical capacitive touchscreen, 1000: 1 contrast ratio and 400 nit brightness (LCD panel with 170° x 170° viewing angle).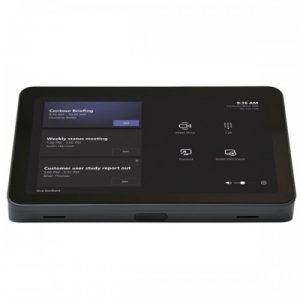 Finally, Mimo Myst Capture Capacitive Touch Display 10.1" USB, HDMI Capture (MY-1090CP) restarts from the best features of the well-known Mimo Vue Capture, to which it adds features that make it the best option for meeting rooms and small conference rooms, when space is precious and quality must be high. This high-brightness and contrast display integrates HDMI connection, USB 2.0 pass thru for a speaker/microphone and is available with wall or swivel mount to fit any space. Other features include two separate audio paths for speakers and headphones, ambient light, human presence sensors, temperature and orientation, and support for standby and low power modes with automatic wake.
The HDMI connection allows the connected computer to stream high quality video, up to 1080p at 60 frames per second. Also in the case of the MY-1090CP model, the resolution is 1280×800, the capacitive touchscreen technology with low optical reflection and the contrast ratio of 1000: 1, with brightness of 400 nits.
This post is also available in: Italian