130
Musement, multiplatform service for searching and booking tours and attractions all over the world, is among the new Skills in Italian available on Alexa. Integration will allow users to explore platform experiences by talking to Echo devices.
Amazon has announced the arrival of Alexa, "mind" of Echo devices, also for Italian-speaking customers. The system thus grows in functionality and becomes increasingly "intelligent", in order to play music, read news, check your smart home and much more. Today, these activities are joined by the possibility to choose experiences and activities through integration with Musement. Opening the Musement Skill on your device, you can talk to Alexa, asking her about destinations, cities, restaurants and all the attractions available in a local area. At the same time you can view images and text on the display of your Amazon Echo Spot device, perhaps to plan a trip, an evening or a dinner.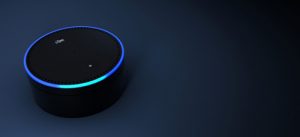 "We are really excited about this new integration", commented Fabio Zecchini, CTO of Musement. "This new mode of interaction will allow our users to organize their day or the next trip even more simply and immediately. It's also interesting to apply the same modality within the accommodation facilities, as an additional information service for tourists."
Currently the integration of Musement with Alexa is only available in Italian. The interaction mode is informative, so it's not possible to buy or book during the dialogue, an operation that, however, can be concluded directly from your device. The Echo devices, as announced by Amazon, are being delivered to Italian customers starting October 30th.
This post is also available in: Italian