66
Maxhub's distribution in Italy is now complete, from All-in-One LED displays to UC solutions, thanks to distribution agreements with Intermark Sistemi and Prase Media Technologies.
A leader in the field of technological innovation, Maxhub specializes in the development of interactive technologies and the design of intelligent applications optimised for collaboration, university education, videoconferencing and content sharing on interactive displays and LED walls.
After starting a single-channel distribution structure in Emea, with partners and sales consultants in various countries, Maxhub has recently landed in Italy thanks to the cooperation with Intermark Sistemi and Prase Media Technologies (already active since April), exclusive distributors respectively for the all-in-one LED Display range and for the Unified Communication solutions. Two partners with a long-standing presence in our country, who will make their experience and knowledge of the market available to the brand, for its diffusion and roots.
Fabio Concezzi, CEO of Intermark Sistemi, said: "The partnership with Maxhub for the distribution of the Raptor series of LED displays continues the development strategy towards innovative, integrated solutions that are able to impress in terms of functionality and design. We are proud to present these collaborative tools, available for live demonstrations in our showroom in Rome and soon in Milan".
At the same time, Luca Battistelli, Business Manager at Prase, commented: "Unified Communication technologies play a crucial role in maintaining and developing the company's business. Maxhub is characterized by a good perception of the needs of UCC professionals, offering a wide range of products that combine high quality construction and technology, at a competitive price. This is the first brand in the Prase catalogue focused on the UCC market, oriented towards an IT interlocutor, and with technological features that simplify and speed up the design and implementation of corporate communication and collaboration environments".
Maxhub Products
Maxhub arrives in Italy with LED Displays, ranging in size from 110″ to 220″, featuring an all-in-one design and capable of creating an immersive experience in meetings or auditoriums, with crystal clear images and innovative features such as an integrated Android platform and wireless sharing. The UC range is adapted to all types of work scenarios, unifying the collaboration experience, including webcams for the home office, PTZ cameras – ideal for meeting rooms – and all-in-one UC soundbars, which enhance the level and quality of listening.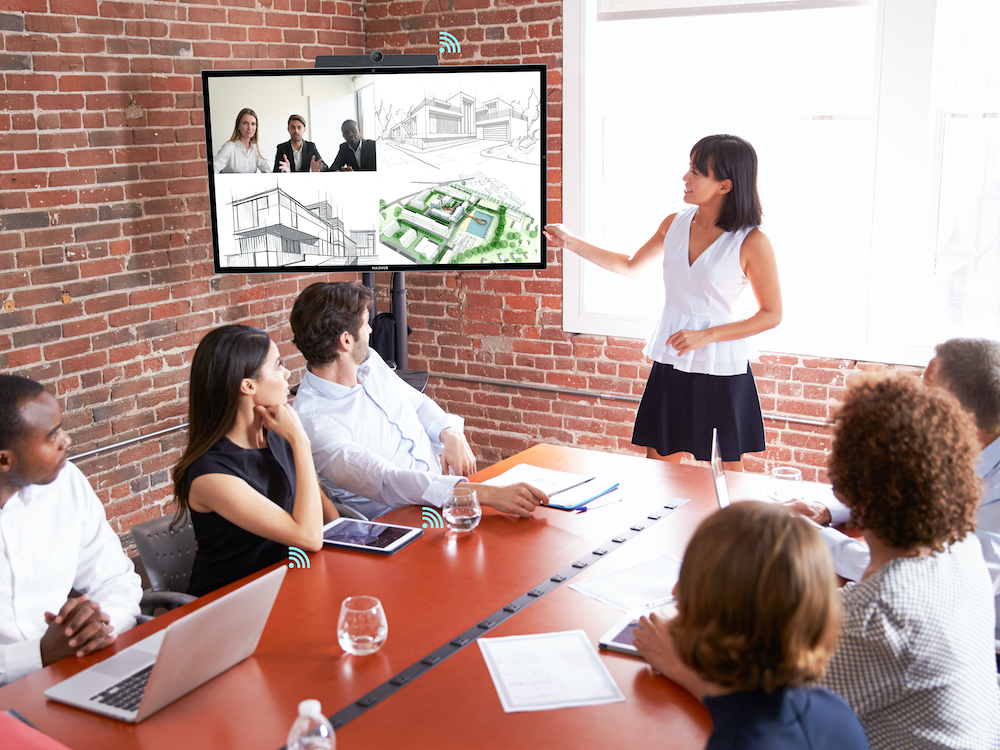 All-in-one Raptor LED displays," says Concezzi (Intermark), "fit the needs of corporate environments, meeting or conference rooms, retail spaces, for dynamic on-site communication, as well as hospitality. And I believe that in 2022, thanks to the increasingly smaller pixel pitch, efficiency and colour gamut, and robustness, these technologies will gain space in these applications."
"Maxhub's products," adds Battistelli (Prase), "are designed to be a really simple solution to implement in a UCC project, and will enjoy the same timely support that its customers can count on for more complex AV technologies.
Both companies will be at AV Playground, within the Smart Building Expo exhibition, from 22 to 24 November in Milan.
www.intermark.it
www.prase.it
www.global.maxhub.com
This post is also available in: Italian