104
Lightware gives new impetus to its activities through the renewal of website, user manuals for all products and the opening of a new office in the Spanish capital
Lightware all around! Concluding the first website development phase, the new Lightware website is officially launched with all the functions and information of the old site and a few substantial design, feature and content changes. The website is now fully responsive, it adapts automatically to mobile device displays. The landing page visitors first arrive to is a portal-like page with links to every important section and information. The on-site search works much better than on the previous website, and now there are filtered search available for finding an actual device with the desired properties. Products are classified into product families and there is also a vertical market segmentation. Developments are not yet finished, because others are currently being studied, and the site will soon be implemented with new features.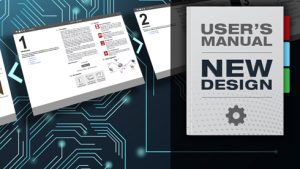 Another interesting news is the renewal of the product user manuals, reshaped both in the graphic aspect and in the structure. The renewal is retroactive, which also applies to non-new product manuals. The format chosen is horizontal, to facilitate the viewing of manuals on screen, but the size still remained printable to convenient A4. A mini Table of Contents was inserted at the start of every chapter, pages are bundled with navigation buttons, which will help users to return to the start page or to the previously read page if they were forwarded by a hyperlink previously. Images and figures are now bigger, basically as big as possible with the format limits given, while the size of the publications have been reduced. User's manuals are now easier to see through, more user friendly and have become more visual with fewer texts.


Finally, Lightware Visual Engineering announces the opening of the company's new regional office, Lightware Iberia. The new office will be headed and run by Electronics Engineer Ignacio Bujalance, as Sales Director for Spain and Portugal.
www.lightware.com
This post is also available in: Italian