196
In spite of lockdown, or even, a reaction to it, here is a large series of innovations from the ever-interesting LD Systems brand, distributed by the Adam Hall Group: an important reason why 2020 should not be remembered only for the Covid-19 pandemic.
The many innovations introduced during 2020 by the LD Systems brand, always very active and lively, give hope and appear as a sign of vitality and recovery.
The most interesting novelty is undoubtedly MAUI 44 G2, the flagship of the column PA systems of the MAUI series. With a total power of 1.500 watts, frequency response from 37 Hz to 20 kHz and acoustic pressure of 132dB, MAUI 44 G2 is a versatile and compact product, designed for rental applications, musicians, small clubs, neighbourhood parties and fixed systems. The assembly of the column, in fact, is quick and simple, without cables and stands, and only requires the use of special multipolar connections. The subwoofer housing, in birch plywood and polyurea coating, is very solid, while the column is in a light aluminium powder coat. In total, 48 kg of weight is never exceeded, with a 20% reduction in weight compared to the previous model.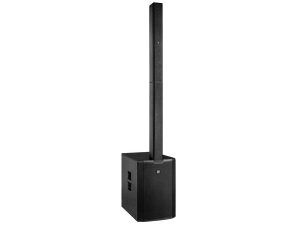 As for the inputs, MAUI 44 G2 offers two XLR IN connections, while the two XLR outputs allow you to perform the stereo configuration via cable of two systems. To further underline the professional dimension of this system, here is the possibility of making a cardioid configuration also for the bass through an additional subwoofer.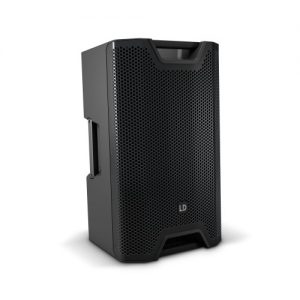 Other interesting new features are the new 12" ICOA 12 A full range speaker with coaxial design, an important option for musicians, bands, entertainers, dance schools, with class D power amplifier capable of delivering up to 126dB, and U500 IEM series monitors (In-Ear Monitoring), which offer detailed and precise sound reproduction regardless of where you are on stage. The range of these professional systems is more than 100 meters, with 96 channels.
As for the amplifiers, the innovations are called IMA 30 and IPA 424T. IMA 30 is the first model of the new IMA series of mixing amplifiers for fixed installations, in commercial and industrial contexts.
A very flexible and practical product, IMA 30 offers two mic/line inputs, two stereo inputs and an integrated Bluetooth wireless input, as well as a priority input for emergency calls.
IPA 424T is part of the IPA (Installation Power Amplifier) series: these are installation power amplifiers with DSP and Dante, recently expanded with two new models with four channels. IPA 412T offers a power of 120 W, while IPA 424T reaches 240 W.
And to conclude with the new products by LD Systems, here is ZONE X 1208, a new 19" DSP matrix processor that can be controlled remotely, equipped with twelve balanced mic/line inputs, eight balanced line outputs, eight GPI/GPO ports.
www.adamhall.com
www.ld-systems.com
This post is also available in: Italian