37
Distributed by Audio Effetti, the Yes Tech brand offers innovative and performing solutions to make ledwall systems interactive, and therefore even more engaging.
Audio Effetti has always guaranteed great support to its customers in particular for LED wall technologies, proposing and studying customized solutions for every need. Today let's take a closer look at the systems proposed by Yes Tech to make ledwalls truly interactive. Yes Tech's interactive proposals are two, both with latest generation proprietary technology.
The Radar system is based on a device, to be installed on one of the edges of the screen, which after a few simple setup and calibration operations is able to scan the selected area by identifying all the areas where the screen is touched, with precision and with remarkably fast response and processing times.
The Radar system, which can also be used with screens non produced by Yes Tech, is available in two variants, 4 or 10 m. In practice, depending on the variant needed, it can scan an area with a radius of 4m or 10m, with a coverage angle of up to 270°. The information detected by the system is communicated to the computer to which the Radar is connected as a feed of a common H.I.D., and can therefore also be used by third-party software. The Radar system is very suitable for museums, theme parks, exhibitions or even commercial communication systems.
The second interactive system designed by Yes Tech is based on the "capacitive proximity sensor" technology which, integrated on request in the cabinets of the MG7 series, makes a conventional high performance interactive dance floor.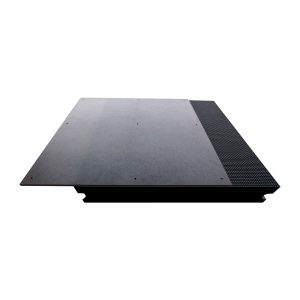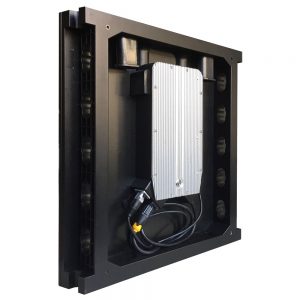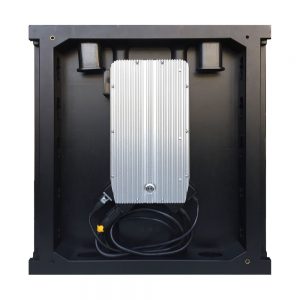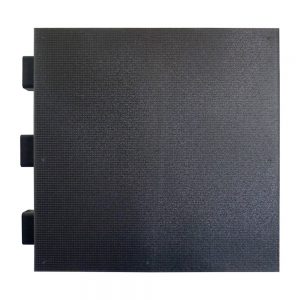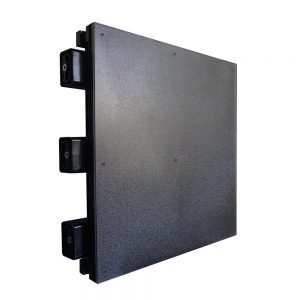 Each cabinet has in fact four macro-contact areas, each of which, thanks to the high resolution sensor and the sensitivity adjustable on 10 steps according to its use, faithfully returns the pointing coordinates, making it possible to create curved interactive screens, on different floors and levels and with irregular shapes.
A very important detail is that the interactivity, whose induction speed is 0,5 seconds can be activated on different points to allow a single platform to interact in various ways, thus creating a different inductive effect for each person. When a person interacts with a tile, only this one enters interactive mode and visually disconnects from the others, which continue to function in wall mode, therefore with a passive communication. Once the wall touch activity is finished, the system returns to traditional LED wall mode, resynchronizing the tiles with each other and the information to be displayed over the entire width of the wall. The interactive dance floor system is available on request for MG7 cabinets with Pixel Pitch of 3.9, 4.8 and 5.9.
This post is also available in: Italian