75
A place where you can get to know and experience Epson solutions in real environments and where to meet, networking and building shared technological projects: this, in short, is the new Epson Business Demo Center, in Cinisello Balsamo, near Milan
Epson Italia has inaugurated, at the Cinisello Balsamo headquarters, the new Epson Business Demo Center, a functional space where customers and partners can meet, network and learn about integrated business solutions in real work environments. The new Business Demo Center is in fact focused on business and professional proposals presented in real work areas and designed to enhance integrated products with third-party software and applications.
"We wanted to create a space to share with our partners" – explained Massimo Pizzocri, Managing Director of Epson Italia – "a space designed to host retailers with their customers, to allow them to present different, innovative solutions, capable of make a difference, to grow ideas and business."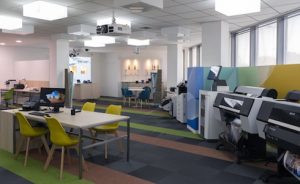 "In the new Business Demo Center" – said Flavio Attramini, Head of Business Sales of Epson Italia – "Epson products are no longer simply exposed, but dropped in real contexts as could happen in a real office or in a real shop. Therefore, in every environment it's possible to find products of different types depending on the application."
From printing solutions to video projection, to home living and retail, in the new Demo Center the Epson offer is declined in the individual application sectors.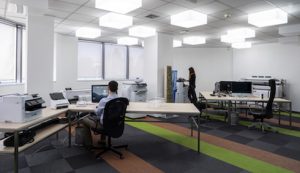 The different thematic areas include:
Corporate Area, a typical office environment, with printing and video projection solutions designed for work groups or single workstation, or for specific applications such as technical design.
Graphic Lab Area, photographic laboratory with solutions for creative communication, professional/commercial photography and color proofing.
Retail and Hospitality Areas, where the password is digitization, thus simplifying the processes for a more efficient management of the cash point.
Education Area, with the interactivity of Epson projectors, an essential educational tool.
Meeting Room, which offers a traditional projection with a video conference system and a supporting printer, as well as an Interactive Wall application.
Huddle Room, an informal meeting space with a wireless solution for interactive video conferencing.
Home Living Area, where an innovative living room is proposed with high-end Home Cinema solutions and Home Entertainment.
This post is also available in: Italian