106
This year, we once again visited IBC 2017 (International Broadcasting Convention), which celebrated its fiftieth edition. The key word for this edition? Content transportation over IP—no longer a question of "if", but of "when and how"  
The fair took place in Amsterdam from 15 to 19 September and was visited by a total of 57,669 people over the course of six days, recording a growth of about 2.5% compared to last year. For those who have never been, IBC filled 15 pavilions of Amsterdam's RAI Exhibition and Convention Centre; in its first edition in 1967 it only hosted exhibitors from the broadcasting sector, but over time the fair opened up to new technologies for content creation, management and distribution. We found improved logistics compared to last year, thanks in part to the possibility of pre-registering online, which reduced entrance times.
One feature of this fair was the Launch Pad: a space dedicated to emerging exhibitors, where it was possible to come into contact with technological manufacturers that are about to come onto the market or are in search of funders.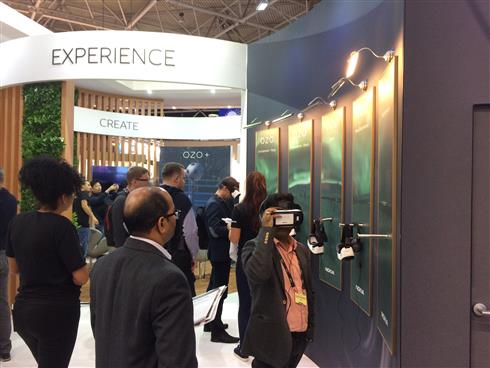 Found in the center of the pavilions was the Future Zone, an area dedicated to previewing technologies that the various manufacturers intend to develop in the future. This year, the majority of exhibitors once again focused on Virtual Reality, often improving technologies that were present last year in an experimental form.
In visiting the various stands, furthermore, we noted a strong increase in over IP solutions.  The topic was already tackled last year by audio manufacturers thanks in part to the undertaking of Audinate and of Ravenna, but this year the trend was also extended to video.
Also taking place within the fair was the IP Showcase, a space where developers came together to demonstrate the necessity of cooperation in order to arrive at fully-fledged standards. And it was during this fair that Matthew Goldman, President of SMPTE, announced the new SMPTE ST 2110 standard, which aims to improve interoperability between IP systems.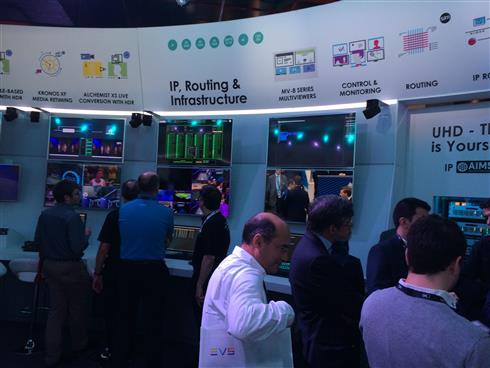 Indeed, the topic of over IP didn't exclusively interest the broadcasting world this year, but also related sectors such as installation, education and Digital Signage, where this kind of technology can actually make a difference, allowing for bringing down costs of implementation and taking advantage of extant infrastructures and technologies. As a matter of fact, in visiting the pavilions and speaking with the exhibitors, we got the impression that over IP is no longer a question of "if" but of "when and how." Confirming this trend, CISCO announced that, starting next spring, they will offer companies training courses that are suitable for specializing technicians.
The next edition will take place from 14 to 18 September, but while waiting for the event it is possible to register for the IBC365 service, which freely offers weekly updates and reruns of interviews from the previous edition. Given the size of the event we advise a visit of at least three days, in order to be able to dedicate sufficient time to all the pavilions. 
Link: https://show.ibc.org 
This post is also available in: Italian