82
The K-array brand, distributed by Exhibo, opens the year with the new Pinnacle, a versatile professional audio diffusion system for a wide range of applications, easy to use and very discreet in terms of visual impact.
K-array is a very lively brand devoted to innovation. The new Pinnacle systems will not be the only novelty of this brand in 2022, but it's certainly the first to be presented. It's a new, versatile system of integrated and self-powered speakers for professional audio diffusion, perfectly capable of shining for performance and sound quality, in particular for the uniform coverage that provides. Designed as an ideal solution for multiple applications, Pinnacle systems are also particularly easy to use. In short, the latest in portable audio: quick to set up and light to handle, K-array's Pinnacle series offers time and effort savings while providing high quality natural sound, in line with the reputation of the brand.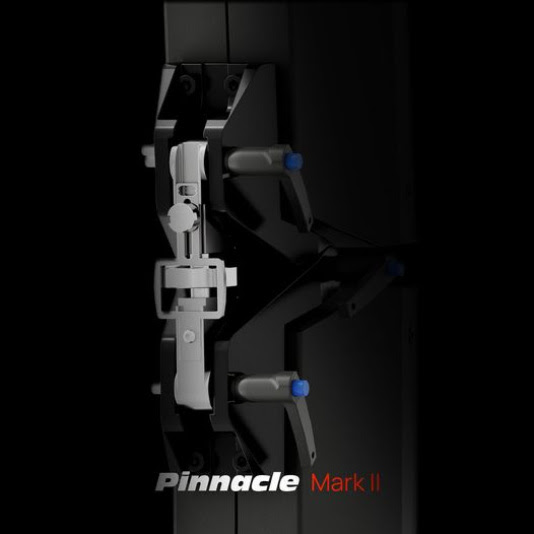 Featuring a combination of mid-high line array elements from the Installed Sound Series paired with Thunder powered subwoofers, the Pinnacle line, which includes the Pinnacle-KR2, Pinnacle-KR3 and Pinnacle-KR4, offers all the necessary variety of sizes and power outputs for a wide range of applications. In addition, thanks to PAT (Pure Array Technology), Pinnacle displays all the characteristics of a line array system: phase coherence, low distortion and listening both near and far from the speaker. In short, Pure Array technology allows Pinnacle to cover locations uniformly and at long range. The system is shaped for performance, and is able to adapt to any space by hiding from view. The elements of the system are in fact available in glossy black and white, as well as in various premium finishes, depending on the needs of the installer or customer. There is also the possibility of combining any RAL code to customize the system in all projects.
The integrated DSP allows the precise adjustment of every single sound parameter of the speaker, giving the sound engineer maximum control over the performance and configuration of the system. Control via app (android or iOS) over Wi-Fi allows technicians to operate the main DSP functions, from signal routing to volume and delay settings, while control via PC gives them access to more in-depth functions such as input and output equalisation. With the next firmware update it will also be possible to operate on the DANTE network, for complete interoperability with other devices.
The Pinnacle line is ideal for theaters, concert halls, museums and any type of conference events, and with the upgrade to amplifiers and subwoofers, it is also the perfect solution for outdoor settings.
This post is also available in: Italian