154
Beyerdynamic's participation at ISE 2020 is based on the theme "Growing together" and the launch of the new UNITE system, also born from the awareness that a change – in many respects – is necessary…
UNITE is a name that alludes to the community, to mutual communication and to the sustainable use of resources. Beyerdynamic experts consider communication as one of the most important topics in today's society. That's why you may be initially surprised to visit the beyerdynamic stand at ISE 2020 (1-M120), inspired by the guiding concept "growing together".
beyerdynamic UNITE is a real game changer. In the past, system installation has been very complex and cost-intensive, but today with UNITE there is a solution that is easy to install and much cheaper to maintain.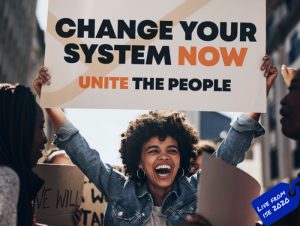 Versatility is one of beyerdynamic UNITE's great strengths. The possibility of covering all the relevant application scenarios with a single communication system is undoubtedly important. UNITE is easily expandable, already offers an all-in-one solution and guarantees maximum protection against hacking attempts, absolute operational reliability and high transmission ranges. The secure AES-256-bit encryption offer further security to meet the European data protection regulations.
The intuitive UNITE Manager software makes configuration, monitoring and system updates easier than ever. The integrated return channels open up new possibilities that were inconceivable with traditional systems, such as queries during guided tours or if many people are coordinating themselves over long distances.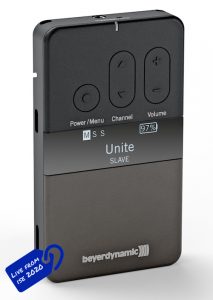 The new full-duplex mode allows the UNITE access point to be used as a 4-channel receiver with an individual return channel for wireless microphone scenarios. The integrated DSPs in the transmitters compensate voices of varying volume or speaking distances and background noise can be suppressed. The talkback function has become even more flexible with the latest update and the introduction of the request-to-talk function, because the guide controls the conversation directly by assigning or deleting all microphones.
Finally, the new Sidetone Function allows active monitoring, with which the user's own voice can be played back through the headphones.
Beyerdynamic awaits visitors at the 1-M120 stand, where you can experience the UNITE system firsthand.
https://europe.beyerdynamic.com/
This post is also available in: Italian