111
The keyword for overcoming a long and unexpected stop period is "innovation". Gewiss, a company characterized by a strong innovative spirit, has presented a series of new solutions for the relaunch of its entire supply chain
In Gewiss philosophy, making innovation does not mean proposing at any cost something unprecedented, but having the ability to change or, better still, to drive change, to achieve the goal of generating a value, primarily social, that lasts over time. And so, even during the difficult lockdown weeks, the entrepreneurial and innovative spirit of Gewiss did not fail, which allowed it today to present several new solutions, which embrace the entire catalog of the company. In short, a strong signal of optimism and proactivity was sent.
Let's see, briefly, the main news, starting from the Smart Home world and from the residential environments, for which Gewiss has decided to develop targeted solutions for every need, which guarantee quality and functionality in every building environment.

The Smart Lighting offer is enriched with the new Smart[4], Smart[3] PLUS and Smart [PRO] 2.0 series, while among the Home & Building Automation solutions stand out new services for building automation and management, for example the new JOINON EASY EV charging units in the home, to finish with the range of energy management, expanded by the new QDX switchboards and MSX molded-case switchers: all solutions that have the aim of making them safe, comfortable, sustainable and connected the places where you live and work every day.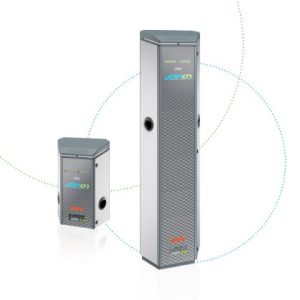 Energy management and industrial lighting have always been at the center of Gewiss offer, with devices that focus on the people who work in industrial environments on a daily basis, with completely different needs and needs depending on the type of activity, the season and the time of day. For this reason, intelligent devices such as Smart[4] or Smart[3] PLUS are conceived, designed and manufactured to illuminate every production, technical or logistic department, while the switchboards, cabinets and switches of the QDX and MSX series are designed to manage energy in any environment and in any condition.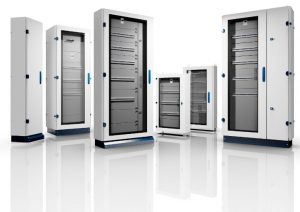 Finally, in the sports sector, Gewiss launched the DIGITAL SPORT INNOVATION project, a complete turnkey platform of integrated technologies and services for every environment: from playgrounds (and related structures such as stands and changing rooms) to catering structures (kiosks or bars), up to parking lots at other technical rooms. The Digital Sport Innovation team deals directly with all the diagnosis, design and construction of the systems, integrating quality products with excellent services.

The flagship product for the sports sector is definitely Smart [PRO] 2.0, a LED device very suitable for illuminating systems of all levels, thanks to its four versions and the multiple possibilities of choice between light distributions and types of light.
This post is also available in: Italian