114
The ISE in Amsterdam (5-8 February) will be the perfect opportunity for Genelec to present the entire ever-growing range of premium solutions for the audio installation market. And before ISE, do not miss the Audio Forum on February 4th!
Speakers but not only: the ISE of Genelec promises to be full of news and confirmations, with a "wide-ranging" stand (3-C95) built to showcase the vast choice of solutions offered by the company.
In particular, will undoubtedly arouse great interest the unveiling of the new Smart IP Audio Platform, an open IP networking technology platform for the installation market, which delivers power, audio and scalable loudspeaker system configuration, supervision and calibration features via a single standard CAT-5 cable.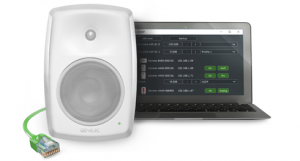 Installations will be able to benefit from the premium audio quality of Genelec loudspeakers, but now powered by Ethernet, compatible with all popular IP networking protocols, taking advantage of the Genelec Loudspeaker Manager software, which provides a raft of tools for solving specific installed audio problems.
Also on demonstration at ISE will be the new S360 two-way smart active loudspeaker, which is designed for any installation applications that demand high SPL levels but with true clarity and precision.
Last but not least, the well known 4000 Series active loudspeakers will also be on display, which are available in 120 RAL colour finishes along with a wide range of mounting accessories.
Additionally, on February 4th – the day before the ISE show opens – Genelec will sponsor Audio Forum – a one day audio event organized in conjunction with Connessioni and the Audio Engineering Society.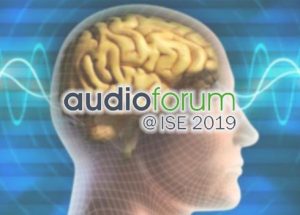 This year's event will focus on "Acoustic and sound environments and settings" and Genelec's R&D Director Aki Mäkivirta will be delivering a talk on "Extraordinary Sound", describing the perception of envelopment, and the physiology behind listener fatigue.