112
The Core LED series for kiosks and digital signage in public spaces is enhanced with the CorePlus version, which offers better images at low brightness and HD10-R signal compatibility.
The Christie Core Series is designed for applications such as shopping center kiosks, digital signage and signage in airports and public transport as well as corporate installations with budget constraints. The declared "mission" of this family of products is to allow customers from all over the world to tell their story through sharp and precise images. Thanks to a pixel pitch ranging from 1,2 to 2,5 mm, redundant power supply and mounting system ADA-compliant, the Core series can be installed directly on any wall without having to resort to brackets or frames.
Christie CorePlus products, on the other hand, offer a pixel pitch ranging between 1,2 and 4,0 mm, and offer ample flexibility, with all the features of the Core series products plus an improved low-light image yield and support for the HD10-R signal . Both Core series are available starting this summer 2019.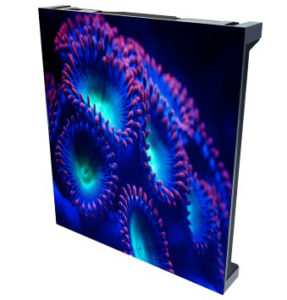 "Both CorePlus and Core Series offer design advantages and flexibility typically offered only on more expensive products", said Ted Romanowitz, senior product manager, Christie. "The Core Series makes LED video walls accessible even at low budgets, without sacrificing quality and high-value design, offering all the key features in an easy-to-install and maintain package. Christie CorePlus"- Romanowitz concluded – "was very well received, we wanted to give an extra gear to this level and we updated the product line in two ways, improving optical performance up to over 97% of the NTSE 1987 color spectrum and unlocking some of the advanced image features we previously offered on the new Apex Series version in collaboration with our E600 controller."
https://www.christiedigital.com/emea
This post is also available in: Italian