171
Important updates have been released by Bose Professional that implement and enrich the functionality of the ControlSpace Designer and ControlSpace Remote software.
ControlSpace Designer software provides all the necessary tools and functions to configure both the audio signal processing and network operation of Bose Professional digital signal processors and amplifiers. The open DSP architecture of the digital signal processors is supported by a complete library of signal processing functions, allowing for the creation of a fully customized signal processing design.
The new version ControlSpace Designer 5.9.1 includes numerous improvements to the design and operation of Bose Professional sound systems, including support for AES67 and Dante Domain Manager on all Dante-enabled hardware to improve interoperability and ease of management in enterprise networks.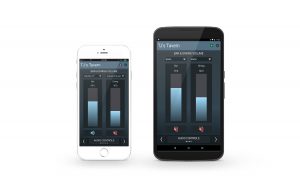 The update also provides better compatibility with third-party devices, and includes EQ support for the newly introduced DesignMax pendant and AMM multipurpose speakers. In addition, ControlSpace Remote 2.10 update provides wired or wireless control of networked Bose Professional system components. ControlSpace Remote builder software is used by the system designer to create custom control panels that are sent to the ControlSpace Remote app for operation by end users. Using control panel templates from within Bose ControlSpace builder, designers are able to quickly create unique interfaces for control of Bose networked pro audio systems running on iOS and Android devices.
To download the new ControlSpace Designer 5.9.1 and ControlSpace Remote 2.10 versions, simply enter the appropriate section of the Bose Professional website.
This post is also available in: Italian