144
The new range of KNX-certified AVE's commands is on the market, aesthetically coordinated with all civil series of Sistema 44
AVE domotics expands its horizons through a new command line with KNX technology, a worldwide recognized standard for the automated and decentralized management of residential and commercial home automation systems. This range has already obtained KNX certification and is joined by the AVEbus owner system, expanding the AVE offer and confirming the company's willingness to invest in domotics.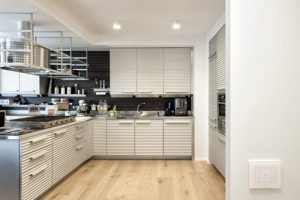 The highly flexible KNX architecture makes it easy to configure new AVE control devices, with a wide range of adjustable parameters, to meet any plant needs. You can control all applications and functions integrated in buildings and homes: lighting, shutters, alarms and video surveillance, heating monitoring, ventilation and air conditioning, water control, energy optimization, power meter counters and home appliances, and audio installations.
The KNX range is available in both touch versions (complete with Vera Touch glass panels, Allumia Touch aluminium panels or Technopolymer Young Touch) and in traditional versions, both with two and three module elements for Sistema 44.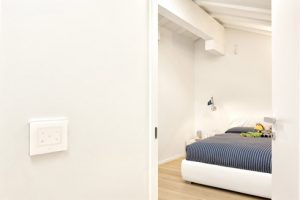 Very interesting are the KNX baskle control devices, which introduce the innovative multi-action function with pressure time recognition, which allows the transmission of multiple unrestricted actions, making it possible for the plant to be monitored by the call of more contemporary functions.
Over the next few months, AVE will further expand its KNX domotic range, always alongside the AVEbus owner system. Not only planters, but also system integrators will benefit from the AVE proposal for building and housing control.
https://www.ave.it/it
This post is also available in: Italian