128
At the ATEN stand in Amsterdam –8-K200-, during ISE 2020, an interesting series of speeches is planned, scheduled over the various days of the event, on topics such as AV distribution, Conference Room and Control Room
ATEN's participation at ISE 2020 is anything but a silent movie: give us the joke! The well-known company, which deals with the distribution of AV signals at all levels and for all needs, has in fact organized – at its stand, 8-K200 – some seminars dedicated to "hot" topics in the sector.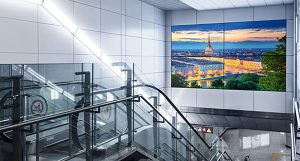 It begins on Tuesday 11 February, from 15.00 to 15.45, with "AV Signal Distribution": airports, government institutions, universities, shopping centers, etc. are installations that require high quality in the distribution of data and information. ATEN can combine sources and displays of any kind and operating systems of any type in a single, centrally managed system. Discover several scalable videowall solutions among the modelar matrix switches and AV over IP extenders. This seminar encourages listeners to discover the different ATEN solutions of scalable video walls, with switches, modular matrices and AV extenders over IP. But there is more: the seminar will also focus on current trends in hardware-based signal distribution in the digital signage sector, and on the prospects for 2020 and beyond. Participating in the discussion will allow you to meet experienced installers and R&D professionals.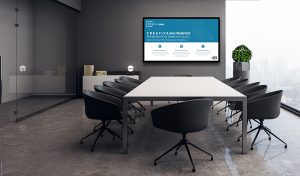 Wednesday 12 February the speech "Conference & Meeting Rooms" (15.00-15.45) will take place, dedicated to central hardware controllers, splitters, switch matrix, extenders and hardware converters that are already the backbone of the common spaces of every day, such as conference rooms and presentation rooms. The focus will be on the ATEN switcher series and AV mixers for live streaming. Pre registration is required for taking part in the discussion and get in touch with attendees and speakers.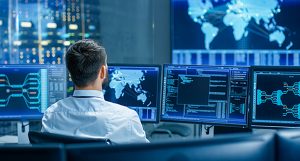 Finally, on Thursday 13 February, the series of "Talks" curated and organized by ATEN at stand 8-K200 will close with "Control Room", a speech dedicated to ATEN solutions for control rooms, which combine KVM and AV switcher matrices, central hardware control and intelligent energy management. Regardless of the size of the control room, ATEN is able to offer flexible and secure workstations, signal distribution and video wall solutions. It will take place in the usual time slot (15.00-15.45) and registration is required to take part.
This post is also available in: Italian