A new webinar dedicated to Epson technology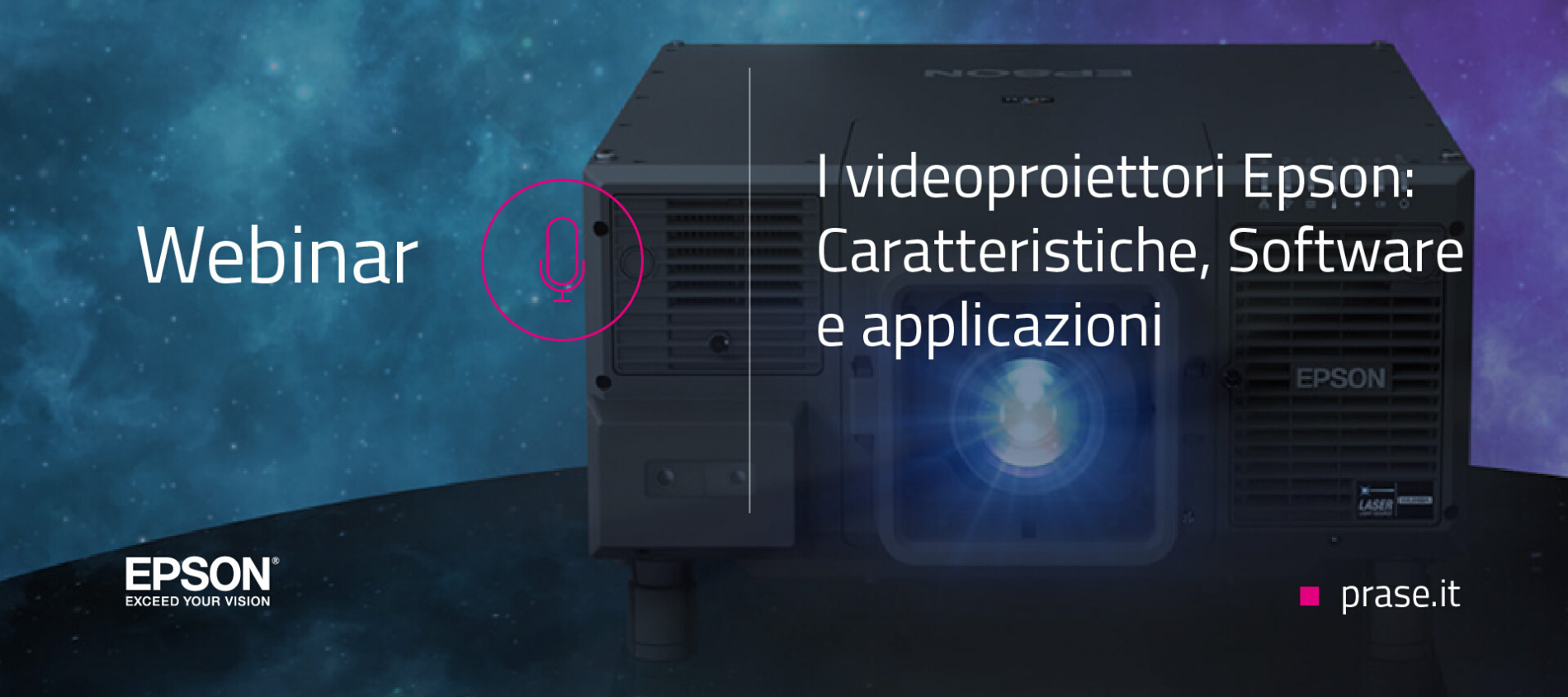 Prase Media Technologies is pleased to announce a new webinar created in collaboration with Epson: "Epson Projectors: Features, Software and Applications".
The webinar will be dedicated to the entire line of Epson professional video projectors, and represents a perfect opportunity to discover their fundamental characteristics, the potential of Epson software and the application fields.
The meeting will be held by Matteo Riva, Manager and Pre-sales Specialist Professional Displays at Epson Italia, with the support of Ivan Omiciuolo, Product Specialist for Prase Media Technologies.
At the end of each presentation there will be a moment of interaction with the trainer to clarify doubts and to answer all questions on the subject.
This post is also available in: Italian