77
The double acquisition of the brands 18 Sound and Ciare (the latter itself acquired by 18 Sound in 2015) by B&C Speakers significantly expands the Tuscan company's range and creates very interesting scenarios both from both building and distribution perspectives. We spoke with Lorenzo Coppini, CEO of B&C Speakers, that also was at PL+S, who didn't hide his satisfaction with the close of negotiations, which occurred in December of last year.
Connessioni – What were the reasons behind the acquisition?
LC – 18 Sound has always been our greatest competitor, so when the conditions for an acquisition were created, it was a unique occasion for us to expand. The reasons for an acquisition can be of a commercial, productive or technological nature, or related to internal resources, all of which were very interesting environments for us and in which 18 Sound showed great potential. But the main reason was commercial: if B&C Speakers is traditionally strong in OEM supply, 18 Sound was such for distribution, and for this we think that it could bring us a large contribution.
C – So the brand 18 Sound will continue to exist?
LC – Of course, as will the company with its headquarters in Reggio Emilia. 18 Sound and B&C Sound have different fundamental philosophies, which we wish to maintain: in Florence we are more essential, our motto has always been "less is more" and we have always prioritized simplicity over the excess of engineering, while in Reggio they have always pushed research for cutting-edge technology and detail. The brands will remain distinct in the development of innovation but integrated for exchanging ideas.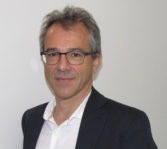 C – What about organizing staff?
LC – Yes, 18 Sound will maintain its own structure, staff, production site and philosophy. Obviously, we will seek to become a team, and at the same time trim down "duplication": for example, we have nominated Francesco Spapperi as CEO (already a member of our board). We will work with many of our same suppliers and we will draw reciprocal inspiration for best practices, taking care not to make two separate visits to the same client. To pursue this objective, we have also nominated a new executive team: Matteo Bianchini, already known in the sector, is the OEM sales manager in Reggio Emilia and we have new resources for administration and financial control.
C – How will the inevitable areas of commercial overlapping be handled?
LC – Where there are no conflicts or overlaps, we will maintain the distinct lines and clients' loyalty. B&C has always worked intensely on OEM development in collaboration with the big brands in the professional audio sector, while 18 Sound is more developed and extensive commercially. Differentiation, then, remains fundamental.
C – Will 18 Sound/Ciare help you to be present in new markets?
LC – Ciare and 18 Sound are already present in car audio, which is still a lively market in some places such as South America, or in some areas of the Middle East. Automotive, understood as supplier to the source, is an enormous market where we haven't been present and have been thinking about. Furthermore, Ciare particularly satisfies the need for entry-level products that, with the historic structure of B&C, we have struggled to realize. But this will be a later step.
C – The "joint" debut, internationally, was at PL+S, but you were present with separate booths.
LC – In Frankfurt, every company had their own booth, even if the booths were essentially allied, but each one had different products and lines. For Ciare, it was decided not to exhibit, since the plans for relaunching the brand need more time.
ww.bcspeakers.com
www.eighteensound.com
www.ciare.com
This post is also available in: Italian
More from References
---
11
Occupancy Management Solution (OMS) is the newTripleplay and ONELAN proposal for the management of spaces in companies, schools, universities and …