79
The innovative Italian acoustic engineering company 12dodicifacce will bring its high quality omnidirectional loudspeakers DF01 and DF02 to ISE 2019.
Visitors to the 12dodicifacce stand at ISE 2019 (Hall 14 – Booth C130) will be able to personally test the quality of Made in Italy with regard to audio.
Using walls and ceilings reflections to establish a unique and distinct sound space, in fact, DF01 and DF02 aim to envelop the listeners in a sound and artistic environment. Highly immersive sonic experiences are now possible using just this one single compact audio speaker, instead of systems composed of different speakers.
The 12dodicifacce diffusers are born with the idea of diversifying with respect to any other commercial solution, and are designed to provide sound solutions suitable for different kind of venues.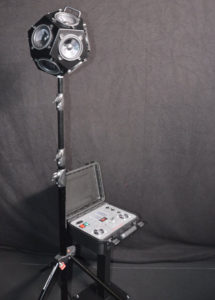 Moreover, during ISE 2019, the company will launch two new complete systems for acoustic measurements.
First an indoor acoustic measurement kit made of the most lightweight and powerful omnidirectional sound source, a portable power amplifier completely controlled via bluetooth.
Second an innovative noise monitoring station cloud based specific for events and any other outdoor noise measurements.
12dodicifacce is also able to design customized acoustic solutions and products specific for each type of application. A true example of Made in Italy in Amsterdam, this interesting reality is to be visited – and tested – at ISE 2019, booth 14 – C130.