Sorry, this entry is only available in Italian.
The new NEC InfinityBoard, a display solution for meetings, presentations, conferences and collaboration, is available in four versions, for each type of application. The latest version of NEC's InfinityBoard is a response to requests for new tools to maximize productivity and promote more efficient collaboration between teams in remote locations. Available in four different versions, […]
On 23 November, we participated in KNX Day 2018 at the Museo Casa Enzo Ferrari in Modena, a sold-out edition that was filled to the brim with ideas and trends regarding the latest frontiers of integration in the residential and professional spheres. KNX Day is an annual event organized by KNX Italia, the association that […]
Sorry, this entry is only available in Italian.
Sorry, this entry is only available in Italian.
Philips Professional Display Solutions extends warranty for Professional TV products to three years to match digital signage displays Philips Professional Display Solutions will capitalise on its reputation for producing exceptional quality displays by extending its warranty on Pro TV products to three years, creating one warranty period across the company's entire product portfolio. By extending […]
Sorry, this entry is only available in Italian.
In 106 Suzuki stores, digital signage has been recently updated, and is signed by Sony, with a complete solution that simplifies content management and distribution Suzuki has chosen Sony to update its digital signage systems and to build a solution able to modernize the stores and the main offices throughout France. Julien Garcia, Head of […]
Barco has announced the launch of Barco RigiFlex, a brand-new rigid yet very flexible powerwall screen that combines excellent visual performance with easy transportation, installation and maintenance. An interesting alternative to fixed powerwall: this is, in a nutshell, Barco RigiFlex. Rear-projection is the mainstream projection mode in the virtual reality market. However, rigid screens are […]
By presenting the ISE 2019 Opening Address, on February 4, the Blippar's Ceo and co-founder will explore the disruptive impact of augmented reality and artificial intelligence on AV and key verticals. Confirming its "spokesperson" role in a fermenting global AV market, ISE 2019 will open with the thinking of Ambarish Mitra, pioneer of new AR/AI […]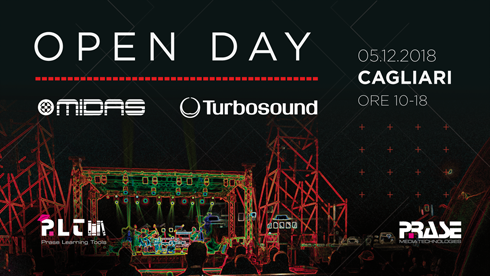 Prase Media Technologies organized a day dedicated to Midas and Turbosound on Wednesday 5 December. Two of the most important MusicTribe brands, Midas and Turbosound, will be at the center of the event organized by Prase Media Technologies at its headquarters in Cagliari on December 5: an Open Day dedicated to several series of products, […]
The Zygnage brand designs and manufactures LCD monitors for Digital Signage Indoor installations in any environment. Designed for Indoor Digital Signage solutions, Zygnage's LCD Digital Canvas screens offer a very low thickness and brightness characteristics that allow it to be used in any environment. The 26.5" and 49" versions are currently available. It is worth […]
Sorry, this entry is only available in Italian.
2019 promises to be full of opportunities and events that involve the AV market in Asian regions. Let's find out more! In order of "appearance," we start with the Beijing Fair, the historical event from InfoComm, reaching eleven years in existence with the 2019 edition (10-12 April). During this time the Pro AV fair has […]