Sorry, this entry is only available in Italian.
The new system for wireless 4K Ultra HD security cameras is called Arlo Ultra, with integrated headlamp, 180° viewing angle and double noise-canceling microphones. Arlo Ultra aims to improve protection levels with HDR 4K Ultra HD resolution, built-in headlight for color night vision, 180° viewing angle and dual noise-canceling microphones. Arlo Ultra also includes a […]
Edizione Srl, the leading financial holding company of the Benetton group, has chosen Vimar technology in the "re-functionalization" of its headquarters, the former Court of Treviso. There is much of Vimar in the technological restructuring of the former Court of Treviso which, almost 200 years after its construction, has become the new headquarters of Edizione […]
For early risers, the Lightware's webinar dedicated to Huddle Room solutions and conference rooms with Cisco systems is scheduled for Wednesday, December 12 at 7 am. The time is early, but the topic is very interesting: at 7.00 on December 12, those interested in Lightware solutions for Huddle Room can subscribe to the dedicated webinar, […]
To ensure even more protection and video control, logisty.alma becomes a complete solution that allows you to quickly verify what is happening in protected environments, even more easily thanks to a dedicated App. Hager's answer to the growing need to verify in real time what happens in the protected environments has resulted in the integration […]
The new NEC InfinityBoard, a display solution for meetings, presentations, conferences and collaboration, is available in four versions, for each type of application. The latest version of NEC's InfinityBoard is a response to requests for new tools to maximize productivity and promote more efficient collaboration between teams in remote locations. Available in four different versions, […]
On 23 November, we participated in KNX Day 2018 at the Museo Casa Enzo Ferrari in Modena, a sold-out edition that was filled to the brim with ideas and trends regarding the latest frontiers of integration in the residential and professional spheres. KNX Day is an annual event organized by KNX Italia, the association that […]
Sorry, this entry is only available in Italian.
Powersoft has chosen Audiosales Entertainment Solutions to distribute Deva, its networked multimedia system in Italy. It's been five years since Powersoft altered the landscape of 'infotainment' systems with Deva, originally introducing it as 'all-in-one' solution for information, entertainment, security and data collection. Since then, knowledge of Deva has rapidly spread in every market, thanks to […]
Sorry, this entry is only available in Italian.
On Friday 23 November the "Casa Enzo Ferrari" Museum in Modena will be transformed into a theater of technological innovation by the KNX Day 2018 and the KNX Italia Prize. The KNX Day 2018 will be a day clearly divided into two parts. In the morning, starting at 9.30 am, there will be several interesting […]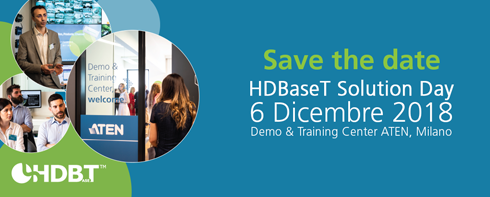 For Thursday, December 6, ATEN organized a certified HDBaseT course at its Demo & Training Center in Milan A certified HDBaseT training course at the ATEN Demo & Training Center in Milan was scheduled for Thursday, December 6th. Registration is already open, simply fill out the form on the Training Center website. The day will […]
Musement, multiplatform service for searching and booking tours and attractions all over the world, is among the new Skills in Italian available on Alexa. Integration will allow users to explore platform experiences by talking to Echo devices. Amazon has announced the arrival of Alexa, "mind" of Echo devices, also for Italian-speaking customers. The system thus […]
Live from Modena, all the interviews and the best of the "Settimana della Bioarchitettura e della Sostenibilità 2018″. The one-week event organized by AESS (Agenzia per l'Energia e lo Sviluppo Sostenibile di Modena), from 12 to 15 November, aims to promote energy efficiency and environmental protection in public and private buildings sectors. The Connessioni team […]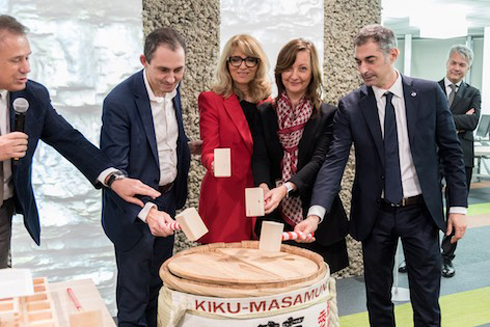 A place where you can get to know and experience Epson solutions in real environments and where to meet, networking and building shared technological projects: this, in short, is the new Epson Business Demo Center, in Cinisello Balsamo, near Milan Epson Italia has inaugurated, at the Cinisello Balsamo headquarters, the new Epson Business Demo Center, […]