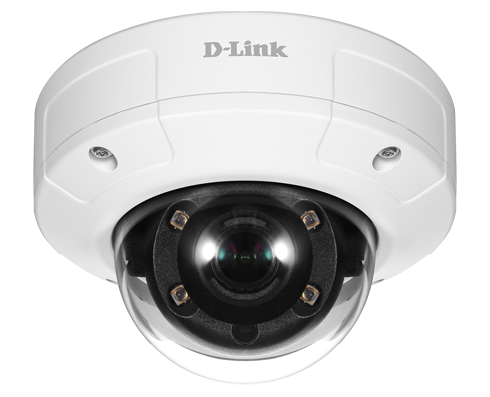 D-Link presented the new cameras of the Vigilance line, 5 megapixel models designed for 24-hour video surveillance in outdoor environments, even in adverse weather conditions. D-Link presented two new 5 megapixel outdoor surveillance cameras, the DCS-4705E 5-Megapixel Outdoor Mini Bullet Camera and DCS-4605EV 5-Megapixel Outdoor Dome Camera, which extend the Vigilance range to offer 24-hour […]
Sorry, this entry is only available in Italian.
Sorry, this entry is only available in Italian.
The opinion of Miles Donovan, Senior EMEA Channel Development Manager at Christie, in this article written for Connessioni's readers. First standardized by the cinema market, 4K resolution has quickly risen in popularity to become the preferred choice for a variety of viewing applications. Consumer televisions, digital signage, visualization and simulation, entertainment, and medical imaging are […]
The new 5th generation AC Smart 5 LG control system offers improvements both in the user interface and in operational efficiency. The new control solution by LG, AC Smart 5, is equipped with a wide range of cutting-edge functions and a very flexible user interface, and offers an increase in control capabilities compared to its […]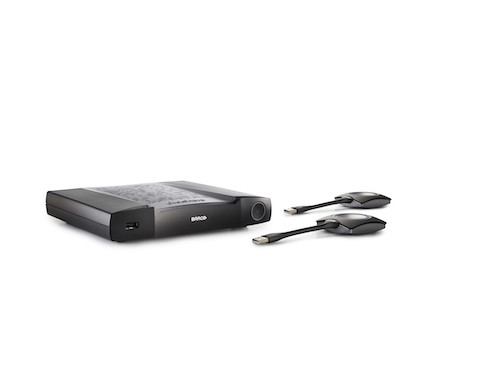 ClickShare CSE-200+ and ClickShare CS-100 Huddle wireless presentation systems, distributed in Italy by Comm-Tec, make corporate meetings more flexible and creative. Creativity promotes productivity: meetings, brainstorming and discussions improve collaboration and commercial results. A difficult-to-achieve objective in companies of all sizes, without adequate technological support ready to "streamline" the sharing of information and content among […]
The different D-Link DIS series industrial switch models are a good choice for any application, even in extreme environments due to operating conditions and temperature. DIS Series means security: this is the first feature of these ranges of industrial switches by D-Link. There are four series: DIS-100G, DIS-200G (the last one), DIS-300G and DIS-700G, all […]
Mersive Technologies' ground-breaking collaborative display platform, Solstice, is a conferencing and educational solution which allows content to be shared on a large, communal display, such as a flat-panel screen or a video projection, adding an interactive dimension to meetings, lectures and discussions. Solstice, distributed in Italy by Prase Media Technologies, features high definition video sharing […]
The key word of ISE 2019 for Sony is "solutions", as Nicolas Berg, Strategic Marketing Manager, confirmed. The stand set up in Amsterdam, in fact, stood out for the quality and quantity of the solutions proposed in different areas, from Educational to Corporate. Different areas mean different products, and we know that the Sony world […]
TvOne launched in occasion of ISE 2019 a new, enhanced CORIOmaster video wall processor, with other interesting products such as CORIOview, new matrix series MX-65xx and 1T-SX-654 HDMI switcher. TvOne is a company that may be inconspicuous in terms of "media", but very important for system design! In fact, its products, from matrices to signal […]
One year after its inauguration, and after months of intense activity in support of Italian professionals, the Milan Demo & Training Center is once again the protagonist of a new and important opportunity to get in touch with Aten's networking and AV integration solutions. Countdown to the first Solution Day of 2019: on March 27, […]
Sorry, this entry is only available in Italian.
Sorry, this entry is only available in Italian.
We welcomed the new year with lists and analysis on the "eligible" 2019 top trends. IDTechEx, in its latest article "Technologies to Watch in 2019", offered us a first opportunity to make the point of the situation, after the first quarter and the significant appointments with CES, in Las Vegas, and Integrated Systems Europe. The […]