Extensive upgrade of the integrated workspace management solution: TEOS Manage 2.0 aims to improve productivity, collaboration and energy efficiency. Sony Professional Solutions Europe launches TEOS Manage 2.0, an important update to the well-known end-to-end solution for managing the work environment. From meeting rooms to reception areas, this solution offers simple and scalable management for corporate […]
The University of Lille develops its research and teaching potential thanks to Virtual Reality, and in particular to the structure created with Christie Mirage projectors. With the installation of Christie Mirage 3DLP projectors at The Open Reality Experience (TORE), at La Plaine Image of Tourcoing, France, Virtual Reality takes a decisive step forward in the […]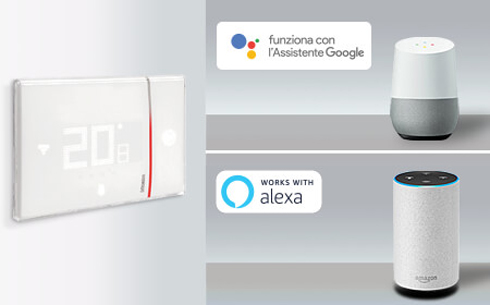 Even Google Home and Amazon Alexa can now manage Smarther, the BTicino connected thermostat with integrated Wi-Fi. Implementation for Smarther, the always connected BTicino thermostat, with integrated Wi-Fi: from today it can be managed by Google Home and Amazon Alexa voice assistants. Smarther, as its name implies, is designed to offer "smart" management of the […]
The ATEN VM series offer a very wide range of solutions for video wall installations, with the addition of a new software for the centralized management this gets even more expanded. Let's start with the numbers, because numbers always make the difference. From 4 to 32 video sources and from 4 to 32 displays: this […]
Sorry, this entry is only available in Italian.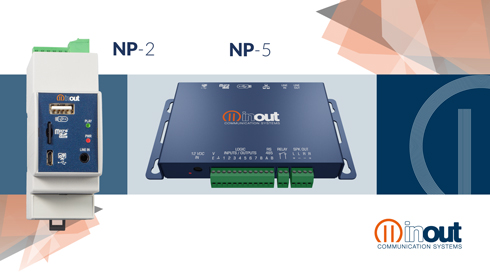 The new models NP-2 and NP-5 will be joined, starting from the end of July 2019, to the already known model NP-10. InOut is a brand distributed in Italy by Prase Media Technologies. InOut introduces the new network players NP-2 and NP-5, which join the NP-10 model, completely renewing the brand's offer of audio players […]
For the first time in Italy, in the Residenza Anziani Villa San Bernardo in Parma, a completely wireless nurse call system was installed. A completely wireless Legrand call system, distributed by BTicino, was chosen for the technological update – strictly non-invasive – of Villa San Bernardo, in Parma, active for 34 years, together with the […]
Crestron transforms the most in demand commercial displays into native DM NVX endpoints with the help of Intel and Open Pluggable Specification (OPS) technology. At the last InfoComm, held in Orlando, Florida, Crestron presented DM-NVX-D80-IoAV, born from the collaboration with Intel, with the aim of offering a native AV network solution for the largest display […]
The summer of ATEN is in the sign of the extenders: two new 4K Display Port KVM over IP models were presented. KE9950 and KE9952 are the ATEN news for summer 2019: they are 4K Display Port KVM over IP extenders characterized by unlimited scalability, and capable of handling signals up to 3840×2160@30Hz. Many features […]
The Italian market in the Internet of Things saw a record increase of 35% during 2018, reaching a total turnover of € 5 billion. A study by the Politecnico di Milano Internet of Things Observatory proposes figures and assessments. A remarkable +35% is the figure recorded, for 2018, by the Italian IoT market, demonstrating that […]
At InfoComm 2019 Yamaha announced the next generation of its YVC-330 portable USB and Bluetooth speakerphone, which showcases its new SoundCap audio technology for clear conferences in noisy open workspaces. The new YVC-330 speakerphone solves the problem of finding vacant rooms for spontaneous meetings, by eliminating background noise from noisy working environments. The SoundCap technology […]
Sorry, this entry is only available in Italian.
Distributed by Prase Media Technologies, the Denon brand has two interesting innovations in the areas of media players and Bluetooth audio receivers. Let's start with DN-700CB, a new media player that stands out for its versatility, which adds RS-232C functionality and total network control. This Denon product allows you to listen to files from CDs, […]
Sorry, this entry is only available in Italian.