The range of professional 4K Panasonic displays is growing, with the launch of two new extra large format models, in sizes 86" and 98" It will be necessary to wait until January 2019, but the new range of SQ1 displays (TH-98SQ1 and TH-86SQ1) has already been announced and is on its way. The new models […]
LG OLED flexible models are already available on the Italian market, promising image quality and vivid colors on thin, flexible and high-impact panels. In the last year, on several occasions – at CES, ISE and IFA – the new OLED Canyon models by LG Electronics have been successful, in installations made up of many large […]
Sorry, this entry is only available in Italian.
In 106 Suzuki stores, digital signage has been recently updated, and is signed by Sony, with a complete solution that simplifies content management and distribution Suzuki has chosen Sony to update its digital signage systems and to build a solution able to modernize the stores and the main offices throughout France. Julien Garcia, Head of […]
Panasonic has introduced a new range of professional 4K displays, consisting of six models that stand out for image quality, flexibility of use and ease of installation. The new entry-level EQ1 displays cover a range from 43" to 86", support both vertical and horizontal installation and offer a brightness of 350 cd/m2. Characterized by a […]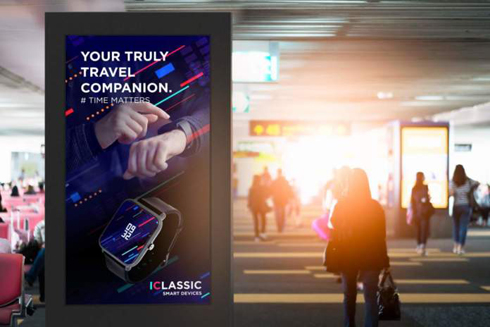 The NEC's P Series has a new top of the range: MultiSync P754Q boasts a width of 75" for critical and 24/7 applications for the DooH, control room, transportion and retail sectors. The NEC UHD MultiSync P series, itself designed for a wide range of critical applications, is enhanced with a new top-of-the-range model: MultiSync […]
Panasonic announced the launch of a new laser projector 12.000 lumens 1 CHIP DLP, which aims to maintain, even in a higher class, the compactness and lightness of the 10.000 lumens projectors. The new Panasonic SOLID SHINE PT-RZ120 laser projector, on sale from October, to enrich the range of 1-chip DLP laser/phosphorus products without filter. […]
After the presentation at the CES in Las Vegas, LG OLED Canyon was revived at the IFA in Berlin: an immersive experience in nature, discovering the functionality of LG OLED "Open Frame" customizable business displays. On the occasion of IFA 2018, LG Electronics has re-presented in its stand LG OLED Canyon, an immersive installation that […]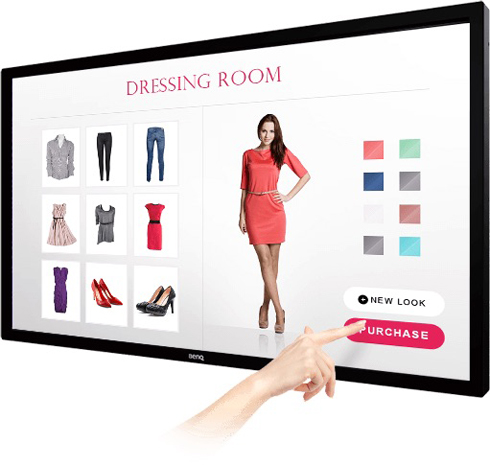 The new IL series flat panels offers an interactive, customizable and traceable solution for Digital Signage. BenQ offers a new series of displays able to offer interactivity, content management and data analysis in a single solution, for Digital Signage applications that aim to be efficient and simple to use. The IL series models (IL430, IL490 […]
At InfoComm 2018, Crestron presented its wide range of solutions for managing AV content: ranging from network and all-in-one to point-to-point and stand-alone solutions. Expanded DigitalMedia product line offers a wide range of connectivity and switching options in the industry for in-room presentation, corporate messaging, digital signage, video walls, active learning, and command and control. […]
Pink Floyd has nothing to do with it, despite the evocative name of the new display series presented by Samsung at the last InfoComm, held in Las Vegas at the beginning of June. "The Next Generation Display Technology": so, without false modesty, Samsung defines its new "The Wall" series, which joins the already known displays […]
Digital Signage Summit Europe will be held in Frankfurt on 4-5 July 2018: a great appreal event for operators in the sector. Digital Signage Summit Europe (DSS) is the European reference event for the Digital Signage and Digital Out of Home, organized by Integrated Systems Events and Invidis Consulting. In addition to presentations and workshops, […]
The ambition of the new 2.4 version of Domino Sistemi's Palinsesto software is to merge information and emotion, for a message able not only to communicate contents, but also to emotionally involve people. Environments and public places, from hospitals to airports passing through the Public Administration, are increasingly digitalized at various levels, from automatic doors […]
Sorry, this entry is only available in Italian.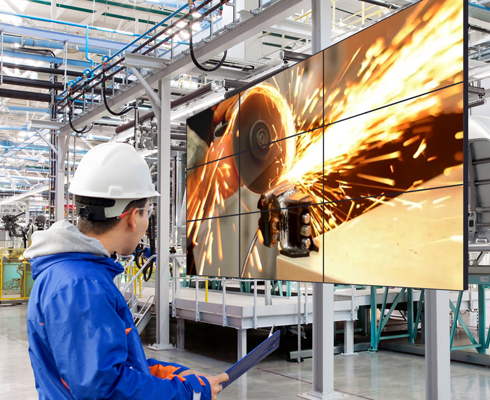 DominoDisplay, Italian e-shop of multimedia solutions for visual communication, offers multiple options for Smart Manufacturing, the digitalization of industrial plants. The revolution of the Industry 4.0 goes through investments in technologies and management aimed at the automation of the process. Multimedia solutions offer new opportunities to make processes increasingly streamlined and performing through video-communication at […]