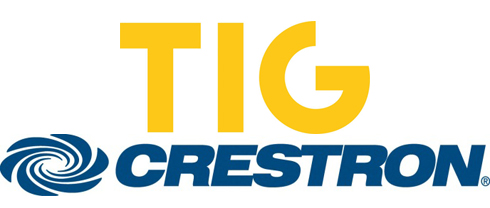 Leading technology manufacturer Crestron Europe and its exclusive EMEA sales agency TIG are relocating their offices in the UK to provide increased support for customers. The support team and training rooms move to Weybridge, while the new TIG sales office can be found in the heart of Cobham, Surrey.
The new Crestron office space in Weybridge will offer increased training facilities to enable commercial and residential AV professionals to prepare for the control system design and programming challenges they face every day. The modular office spaces benefit from movable dividing walls to facilitate modern working culture and will be equipped with the latest Crestron solutions for room scheduling and unified collaboration. The Weybridge office will also be the home of the support team, comprised of accomplished service technicians and specialists. This support team is backed up by the experts situated in the Crestron head offices in Belgium and the US.
Crestron's exclusive sales agent in EMEA, Technological Innovations Group (TIG), is relocating to the Long Barn, in a flagship building in Cobham. The ethos of the new workspace promotes flexible working for staff and, combined with easy access by car or train, makes this an accessible location from central London. The location mirrors the corporate strategy perfectly for TIG, as the new experience centre will be based in London and is due to open later this year.