Sorry, this entry is only available in Italian.
At IFA 2019, JVC and Panasonic announced an important collaboration to optimize HDR performance on the big screen. In addition, autumn novelties in sight for JVC D-ILA projectors. JCV and Panasonic have chosen IFA 2019 to formalize a collaboration aimed at providing 4K HDR images further refined especially for the big screen. To achieve this […]
So, why are we talking about IFA 2019? Although not strictly connected to our reference market – Pro AV –, the trade shows dedicated to consumer electronics often reveal interesting insights into solutions and trends that can potentially be embraced by the professional integration sector. It is enough to have a look at the dominant […]
Philips Professional Display Solutions and Crestron join forces to create an integrated AV/IP solution for Philips large format displays. Crestron, in collaboration with Intel, has developed a network encoder (DM-NVX-D80-IoAV) that, using the Philips PDS Open Pluggable Specification (OPS) port, will redefine the new Philips large format displays in terms of a true "certified solution", […]
The football competition, now in its twenty-fourth edition, was held in August in Shenzhen, China, and saw Paris Saint-Germain face Stade Rennais. The Trophée des Champions returned to Shenzhen for its 24th edition, which saw Paris Saint-Germain go head-to-head with Stade Rennais. This is the second year that the French Super Cup has been held […]
The new range of LG 4K projectors also reaches the European market, with the official presentation at IFA 2019 (6-11 September). LG presents in Europe these days, at IFA 2019, its new lineup of projectors designed to offer an improved home cinema experience. Versatile and intelligent solutions, these new LG projectors are able to offer […]
InfoComm India is approaching, the show will take place from 18th to 20th September at the Bombay Exhibition center. 200 companies form across Asia and form Europe will exhibit, and among them also some Italian names: Vivaldi and Paso. The show will be an important appointment for companies looking to consolidate their position in the […]
Sorry, this entry is only available in Italian.
Specifically dedicated to educational and social-health facilities, Panasonic i-PRO Extreme video cameras guarantee safety and privacy protection for children and guests. With the final approval, in May 2019, of the amendment to the "Sblocca Cantieri" law decree, approved in the Senate's Public Works and Environment Commissions, a fund is planned to finance the installation of […]
BenQ has joined the United Nations Minamata Convention to minimize mercury content. As is known, LED and laser video projectors eliminate the mercury present in traditional lamps. In the field of DLP video projectors, BenQ is one of the most famous brands in the world. Therefore, the news of its adhesion to the United Nations […]
The 76th Venice International Film Festival is at its peak, and between articles about celebrity fashion and the Golden Lion for Lifetime Achievement awarded to Julie Andrews (the one and only Mary Poppins), there is also news from our own sector. Venice Virtual Reality (first edition, 2017), is the first competition for virtual reality films […]
The new laser model proposed by NEC Display Solutions, P605UL, is designed to allow meetings without noise disturbances, with laser technology and sealed optical unit without filter. Introduced by NEC Display Solutions Europe, the new ultra-silent P605UL projector is characterized by a sealed optical unit without filter, for an operation that does not require maintenance. […]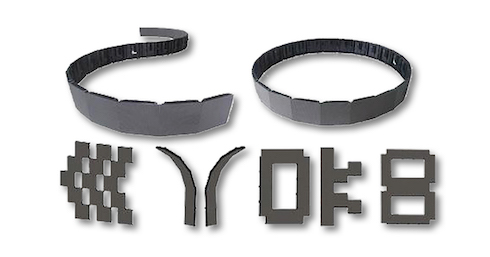 Sorry, this entry is only available in Italian.
The growth of the Panasonic Business 4K display range continues, with the new CQ1 series: six models for collaborative spaces. Available in sizes ranging from 43" to 86", the new Panasonic CQ1 series displays are designed to offer detailed, high-quality images, up to 4K/60p (3840 x 2160), for engaging and accurate presentations in meeting rooms, […]
PT-MZ16 is a new range of LCD projectors easier to configure, with WUXGA resolution and a brightness that reaches 16.000 lumens. Ideal for conference rooms and seminar rooms, Panasonic's new PT-MZ16 series LCD laser projectors are designed to reduce the workload of AV managers in corporate and educational environments, thanks to the simplified configuration, reduced […]