Sorry, this entry is only available in Italian.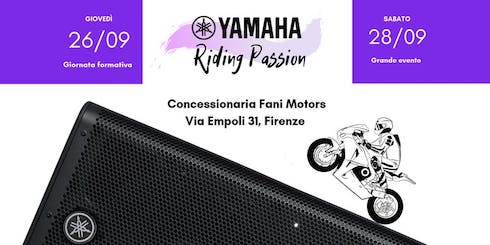 Sorry, this entry is only available in Italian.
At IFA 2019, JVC and Panasonic announced an important collaboration to optimize HDR performance on the big screen. In addition, autumn novelties in sight for JVC D-ILA projectors. JCV and Panasonic have chosen IFA 2019 to formalize a collaboration aimed at providing 4K HDR images further refined especially for the big screen. To achieve this […]
So, why are we talking about IFA 2019? Although not strictly connected to our reference market – Pro AV –, the trade shows dedicated to consumer electronics often reveal interesting insights into solutions and trends that can potentially be embraced by the professional integration sector. It is enough to have a look at the dominant […]
Sorry, this entry is only available in Italian.
The last edition of Eindhoven Glow was a resounding success, and it's already calling for the next edition, scheduled for November 2019, for mapping and lighting enthusiasts. A great variety of installations and light shows that have redesigned buildings and corners of the city: this is Eindhoven Glow, an all-Dutch mix between discretion and spectacle. […]
Philips Professional Display Solutions and Crestron join forces to create an integrated AV/IP solution for Philips large format displays. Crestron, in collaboration with Intel, has developed a network encoder (DM-NVX-D80-IoAV) that, using the Philips PDS Open Pluggable Specification (OPS) port, will redefine the new Philips large format displays in terms of a true "certified solution", […]
The football competition, now in its twenty-fourth edition, was held in August in Shenzhen, China, and saw Paris Saint-Germain face Stade Rennais. The Trophée des Champions returned to Shenzhen for its 24th edition, which saw Paris Saint-Germain go head-to-head with Stade Rennais. This is the second year that the French Super Cup has been held […]
The summer is ending, and the training initiatives by Prase Media Technologies are starting again: Tuesday 17th September, from 4.00 pm, the first webinar dedicated to sound masking is scheduled. The date to mark on the agenda is 17 September 2019; the start time, h16.00. With this webinar dedicated to sound masking technology, a new […]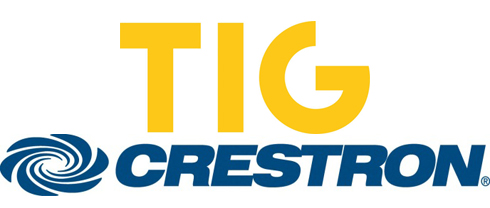 Leading technology manufacturer Crestron Europe and its exclusive EMEA sales agency TIG are relocating their offices in the UK to provide increased support for customers. The support team and training rooms move to Weybridge, while the new TIG sales office can be found in the heart of Cobham, Surrey. The new Crestron office space in […]
The new range of LG 4K projectors also reaches the European market, with the official presentation at IFA 2019 (6-11 September). LG presents in Europe these days, at IFA 2019, its new lineup of projectors designed to offer an improved home cinema experience. Versatile and intelligent solutions, these new LG projectors are able to offer […]
The Italian section of the Chinese Sunell Technology Corporation is one of the most interesting companies for security technologies, starting from AI-based facial recognition to thermal cameras with anti-epidemic video analysis and the p2p cloud. Sunell Technology Corporation is a Chinese Hi-Tech company, specialized since 1997 in video surveillance technology, with products for facial recognition […]
InfoComm India is approaching, the show will take place from 18th to 20th September at the Bombay Exhibition center. 200 companies form across Asia and form Europe will exhibit, and among them also some Italian names: Vivaldi and Paso. The show will be an important appointment for companies looking to consolidate their position in the […]
Sorry, this entry is only available in Italian.
Specifically dedicated to educational and social-health facilities, Panasonic i-PRO Extreme video cameras guarantee safety and privacy protection for children and guests. With the final approval, in May 2019, of the amendment to the "Sblocca Cantieri" law decree, approved in the Senate's Public Works and Environment Commissions, a fund is planned to finance the installation of […]