Canon's has always been a varied universe, with photography as "milestone" of a vast company, which once again proves to be projected on the future and committed to extending its offer. Canon at ISE 2019 was first of all high-quality video projection, with all the 4K range as a flagship. The latest LX-MH502Z and XEED […]
Sorry, this entry is only available in Italian.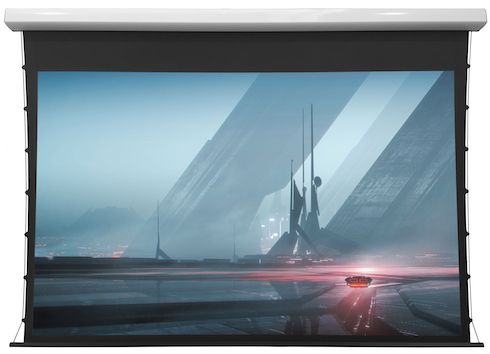 The Friulian company offers Made in Italy solutions that are even more exclusive and perform better thanks to technological innovations introduced to their electric screens. ScreenInt, the Italian company that manufactures projection screens and motorized lifts for projectors, is offering very interesting new innovations with some of their screen series. As already shown in Amsterdam […]
Sorry, this entry is only available in Italian.
The integration of advanced solutions, realized with its global partners, is the core of the Epson booth at ISE 2018. Epson announced the LightScene EV-100 Series, a new type of projector that expands the company's presence in the signage and lighting sector. With a sleek, low-noise design, available in black or white and created to […]
Strategic partnership between Epson and Kramer to offer innovative solutions for Epson projectors, which are transformed into versatile BYOD wireless environments. Epson Europe has partnered with Kramer Electronics to offer innovative video-projection solutions for learning environments and meeting rooms. The package includes several models from the wide Epson range, as well as VIA GO, the […]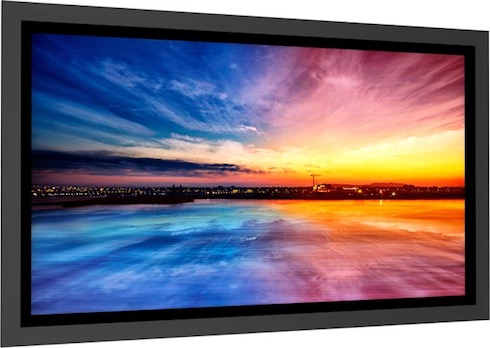 At ISE 2018, ScreenInt will showcase the most sophisticated videoprojection technologies, from the exclusive design of Canaletto Wrap Around to its latest release Canaletto Elastic. Elegant design, carefully selected materials and cutting-edge technologies are the main features of the ScreenInt's projection screens linecard, also this year on show at ISE 2018. The Italian company won't […]
Giacomo Rocchi is the new Sales and Marketing manager of BenQ Italy. The team of BenQ Italy has recently been enriched with an important name: Giacomo Rocchi, 51 years old, graduate in International Economics, was called at the beginning of November to guide the Marketing and Sales teams and to contribute to affirming the BenQ […]
Today is the last day of the Epson Roadshow, which was held at the Crowne Plaza Hotel in Caserta in collaboration with Exhibo, ScreenLine and Euromet.
(Italiano) Riprende l'evento itinerante creato da Epson, in collaborazione con Euromet, Exhibo e Screenline – prossimi appuntamenti a Milano (8 Maggio), Padova (10 Maggio) e Caserta (15 Maggio).
At NAB Show 2012 (National Association of Broadcasters: digital media industry event for video, audio, film & communications professionals – 14 to 19 April, Las Vegas), Christie announced a new 3LCD projector platform.
In co-operation with James Cameron's Lightstorm Entertainment, Inc., Christie supplied its Christie Duo dual-projector solution for the world premiere of Titanic 3D, at The Royal Albert Hall (London, on March 27th).
Christie explain how the latest Inorganic LED technology works (Read the first part of this article) – "Standing Tall" – A pixel of a typical twisted-nematic LCD device normally appears white when no voltage is applied across the glass plates. In the presence of a voltage the liquid crystal molecules start to "untwist," rotating the polarization by less than 90 degrees, which results in less light transmitted through the pixel.
Christie explain how the latest Inorganic LED technology works — Introduction: liquid-crystal display (LCD) technology has come a long way from its humble beginnings back in the early 1970's when it first appeared in calculators and digital watches. Today, it has blossomed into the dominant technology for all manner of displays, from mobile phones and digital cameras to desktop monitors and high-definition televisions.
Interview to Giovanna Cappellini, National Key Account of Casio Italia.