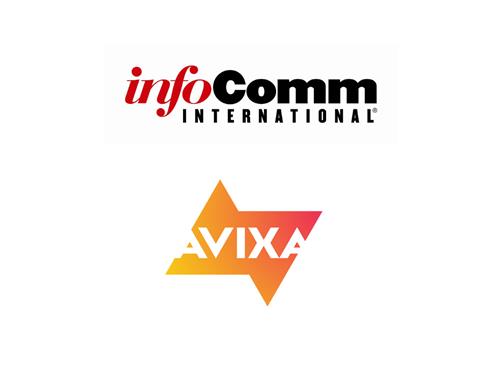 Bringing AV standardization to the IT world is possible, but how? InfoComm gives some suggestions
The challenges of meeting room and video conferencing technology are increasingly falling into the laps of IT departments. It can be daunting work, especially when long-term plans are on the table. When someone makes the decision to invest in meeting room technology, the fear is as soon as it is installed it's going to be outdated. They want to know how to invest in technology that serves them well over time. In this transition, many clients are looking less at hardware and more at software-based platform solutions. They are leaning toward platforms that are extensible and built around concepts that are familiar. They want solutions that are easy to integrate with existing infrastructure.
Importance of Standards
Today, meeting room technologies tend to be cobbled together from discrete hardware components, each with its own requirements and each utilizing different protocols. Enterprise-wide system upgrades are tricky. Room management and monitoring is nearly impossible. Now more than ever we realize the importance of standards: when an IT team is faced with integrating AV into their department, the problem becomes crucial. IT already has a set of standards; what they need is to work audio, video and control (AV&C) standards into that. It is a language they know with benefits they understand.
Early Adopters of AV Standardization
That's why InfoComm suggests investing in long-term infrastructures, to find the right partner and to develop enterprise-wide technology standards. Matt Anders, manager of global media services for a multinational e-commerce corporation, says his AV team has been part of IT for nearly five years. On the same line Pete Kolak, a former conferencing engineer at Adobe who now serves as Senior Manager of Conferencing services for an industry leader in building high-performing networks, says: "in my experience I've never worked for a company where AV was separate." The future seems to advance, thus, towards an AV/IT convergence, and Connessioni's Editorial Board is here to monitor it.
We remember that on September 13th InfoComm announced that they were changing their name to AVIXA, a decision accompanied by a total rebranding and a renewed strategy. Connessioni's staff was there: read our report!
Link: http://blog.infocommblog.org/allvoices/archives/7156
Tags:
AV
,
Convergence
,
InfoComm
,
IT