Sorry, this entry is only available in Italian.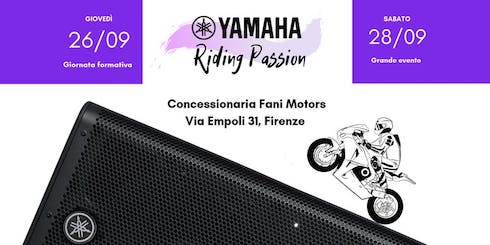 Sorry, this entry is only available in Italian.
So, why are we talking about IFA 2019? Although not strictly connected to our reference market – Pro AV –, the trade shows dedicated to consumer electronics often reveal interesting insights into solutions and trends that can potentially be embraced by the professional integration sector. It is enough to have a look at the dominant […]
InfoComm India is approaching, the show will take place from 18th to 20th September at the Bombay Exhibition center. 200 companies form across Asia and form Europe will exhibit, and among them also some Italian names: Vivaldi and Paso. The show will be an important appointment for companies looking to consolidate their position in the […]
Sorry, this entry is only available in Italian.

Limitless combinations of audio, video and control over the Q-SYS platform from QSC, based on an open and effective AV distribution ecosystem. What is Q-SYS? By choosing this solution, distributed in the Italian market by Exhibo, system integrators can benefit from an integrated and flexible software that allows them to access audio, video and control […]
Sorry, this entry is only available in Italian.
The 76th Venice International Film Festival is at its peak, and between articles about celebrity fashion and the Golden Lion for Lifetime Achievement awarded to Julie Andrews (the one and only Mary Poppins), there is also news from our own sector. Venice Virtual Reality (first edition, 2017), is the first competition for virtual reality films […]
On Tuesday, September 17th, at the Aten Demo & Training Center in Milan, Solution Day will be held, with the certified trainer Luca Enea-Spilimbergo. Did you know that CAT cables are perfect for transmitting 4K video signals up to 100 m? They can also carry power, Ethernet, USB, serial and infrared signals. In fact, HDBaseT is […]
With today, Connessioni newsletters will resume with the regular weekly regularity, with news, reports and market events. Among the first appointments, the last stage of the Yamaha roadshow, which will be held at the Fani Motors scooter and motorcycle dealership in Florence. On this occasion, the day of training sessions on Thursday, September 26th will […]
August is a time to relax, and we at Connessioni also allow ourselves two weeks to stop to recharge our batteries. We will be back in full swing starting on August 26th, with more activities and events dedicated to AV integration professionals. Here we are, "going over the hump" of 2019 with the satisfaction of […]
Sorry, this entry is only available in Italian.
What will happen in schools over the next ten years? Will multimedia technologies enable completely new learning experiences? The substantial growth of the global Pro AV market suggests a much more integrated and hi-tech future than we think… AVIXA makes this point in a study dedicated to the role of professional audio/video in higher education […]
The Yamaha, Riding Passion tour stopped in Naples last July 3rd: dedicated to lovers of good music, high quality audio and motors, the event was a new opportunity to gain first-hand confidence with all these Japanese brand's souls. In the afternoon seminars on the latest Yamaha audio solutions, jam sessions with Yamaha Music's electric keyboards, […]
Sorry, this entry is only available in Italian.