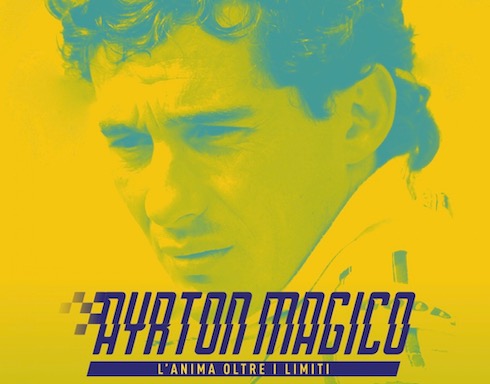 Sorry, this entry is only available in Italian.
Hopefully, IntegrAlive is a familiar word to you by now: we have already talked about the project that will bring the world of systems integration to MIR for the second time. Here are all the planned activities and seminars. If you want to learn more about market issues, technologies, meet companies and professional colleagues, or […]
The 2019 edition of PL+S – from the 2nd to the 5th of April at the Frankfurt Messe – has just come to an end, having returned to a format completely concurrent with the Musikmesse. It is still too soon for the press release, so we can't yet talk about numbers and summaries, but we […]
The Connessioni editorial staff participates in the last stop of the roadshow promoted by Exhibo to deepen the future of integration and corporate ecosystems AV&C. Protagonists of the 6 appointments of the "Corporate Solutions" roadshow, the business sector reference brands and their innovative plug & play solutions for meetings and workplaces, all to be "experimented" […]
At this year's Prolight + Sound (April 2–5, 2019) in Frankfurt, Germany, the Adam Hall Group will present a number of new product innovations in its comprehensive event technology portfolio. The global events technology manufacturer will also unveil pro audio solutions for advanced event and installation applications and focus on the repositioning of its successful […]
The French manufacturer APG exhibited at ISE for the first time this year, along with partner company, Active Audio. Active Audio and APG have a strategic alliance: Active Audio is specialised in public address in the retail and house-of worship installation market, while APG concentrates more on pro audio systems and large scale installations. APG […]
The French company Modulo Pi showed off the new features of the latest versions of their media server systems. On their booth, visitors could try out the tracking function native to Modulo Kinetic with a remote-controlled robot in a 3D-mapped environment, as well as see demonstrations of the low-latency live video mixer embedded in both Modulo Kinetic and […]
System Integration is now an integral part of the MIR project: IntegrAlive doesn't just mean seminars and events dedicated to this sector, but a real integrated multimedia area where visitors can personally experience the potential of integrated systems. After consolidating its format for the entertainment world, MIR has extended its area of interest to include […]
Mersive Technologies' ground-breaking collaborative display platform, Solstice, is a conferencing and educational solution which allows content to be shared on a large, communal display, such as a flat-panel screen or a video projection, adding an interactive dimension to meetings, lectures and discussions. Solstice, distributed in Italy by Prase Media Technologies, features high definition video sharing […]
The Spanish manufacturer Equipson, known primarily for its vast catalog and the Work Pro brand, brought a number of new products to Amsterdam this year, concentrating on speaker enclosures for difficult environmentally-challenging installation applications. Juan Josè Vila, COO & CMO of Equipson, showed us around the Equipson booth and pointed out some of their latest […]
There are only a few more days to go before the curtain comes up on the 2019 edition of Prolight+Sound and Musikmesse in Frankfurt. From the 2nd to the 5th of April at the Messe Frankfurt exhibition centre, the German city on the banks of the Main will host the most important international event for […]
Sorry, this entry is only available in Italian.
One year after its inauguration, and after months of intense activity in support of Italian professionals, the Milan Demo & Training Center is once again the protagonist of a new and important opportunity to get in touch with Aten's networking and AV integration solutions. Countdown to the first Solution Day of 2019: on March 27, […]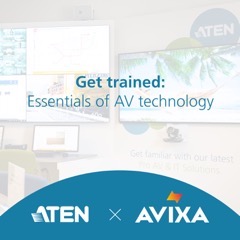 Sorry, this entry is only available in Italian.
Sorry, this entry is only available in Italian.